Stormwater – Kerb Discharge
If you are going to build on an existing house block you will probably have a planning permit condition that storm water must discharge to an approved point.
If there is no surface water system one option can be to discharge to the street.
This is normally by constructing a proper kerb outlet like the photo below: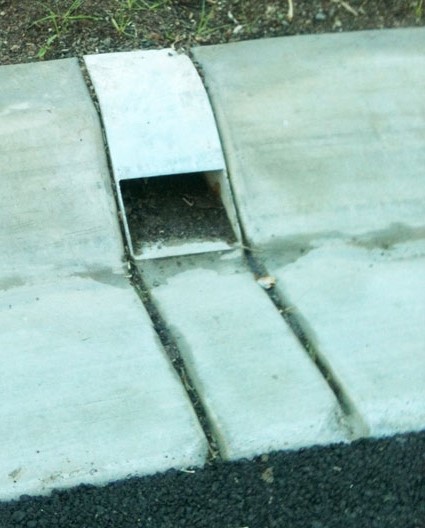 But not like this dodgy installation on the right!
Or even discharging over people walking along the path like the one illustrated in this post: Overflow Fail
A kerb connection can be at a reasonable cost as long as the house is above the road.
If the house is below the road you will need either:
or
A pump and storage for the storm water, which can add significantly to the build cost.
For more information on issues like this see Guide to Buying a Block