How would you like this in your new home?

It's a armoire (a standing cupboard used for storing clothes)
Here are a couple more photographs showing it partially open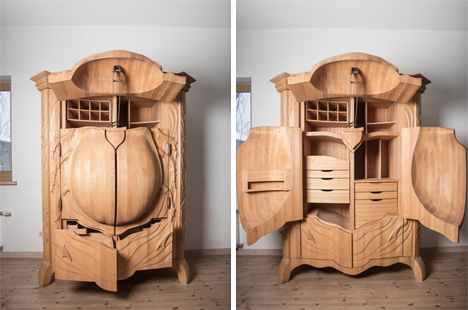 You can find even more photos at Dornob.com
For more Unusual House Photos, and Fails, have a look at: What the………………….?