What Is A Project Home Builder?
If you are new to thinking about having a new house built you may have  heard the term 'Project Home Builder' and wondered what it means.
Project Home Builders base their business on building large numbers of houses using a limited range of designs.
By cutting down on the proportion of individual design input on each house, and the ability to negotiate bulk discounts, they can build houses at a significantly lower cost than would be otherwise possible.
Because of the cost they are a very popular way of having a house in Australia. I have even heard self builders say they couldn't build a house as cheaply as a 'Project Builder'.
Customisation
Although Project builders work on a limited number of designs there is still a fair amount of Customisation possible.
Externally customisation options include:
Different facades (Most builders offer at least 2 facades styles for each design)
Choice of bricks or render
Choice of different Roof Tiles or Metal Roof
Handing (Building a mirror image)
Changing window sizes
Internally it is normally possible to make some modifications to floor plans such as enclosing rooms, adding doors and making some rooms bigger by making others smaller. Some Project Builders are more accommodating than others when it comes to making internal changes.
Drawbacks.
As each builders offer you a limited set of home plans you may get good reports about a builder.. . .  but if you don't like their range of plans…you'll need to go elsewhere.
Project Home Builder's designs are mainly suitable for flat, rectangular blocks. If your block slopes, or is an awkward shape the costs can quickly escalate. For really awkward sites many Project Home Builders may even refuse to build.
Finding a Project Builder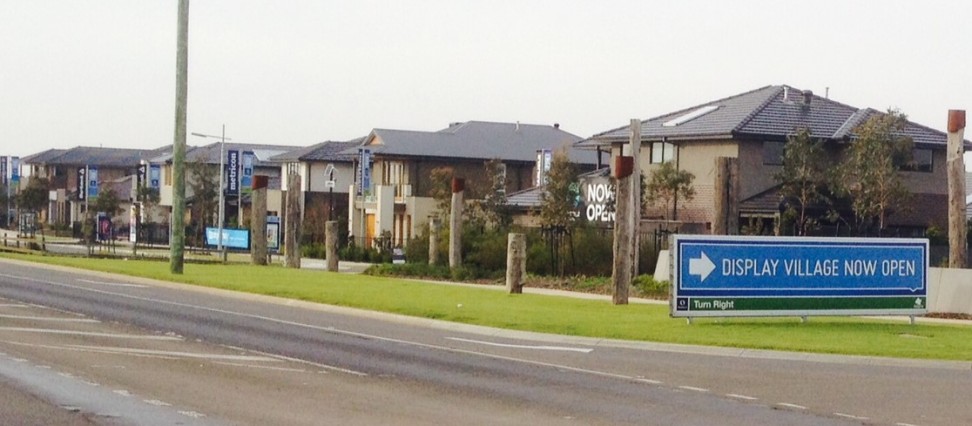 Just visit one or more local 'Display Villages' and you will find several project builders. Just understand when you go around the houses that each 'Display House' has lots of expensive extras not included the standard priced house.