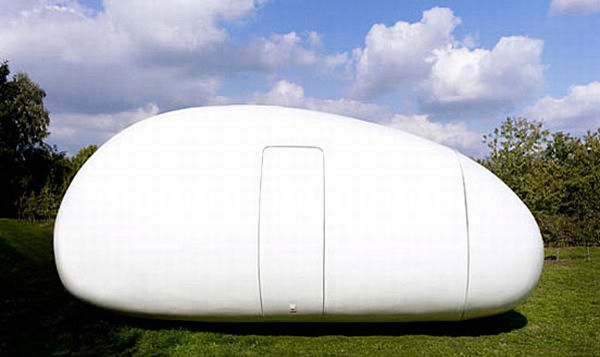 I'm old enough to be reminded about the TV show Mork and Mindy, where Mork(Robin Williams) arrived on Earth in an Egg shaped spaceship.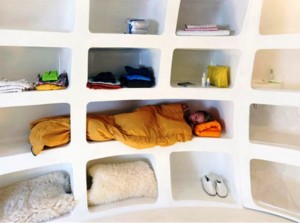 Mork would feel quite comfortable in this home.
As for me I'm not to sure about sleeping on that bed 'shelf'.
This transportable unit called "BLOB VB3″, was designed by Belgian architectural firm dmvA.
I found these and additional photos at the Home-Reviews.com website.
For more Unusual House Photos, Wins, and Fails, have a look at: What the………………….?