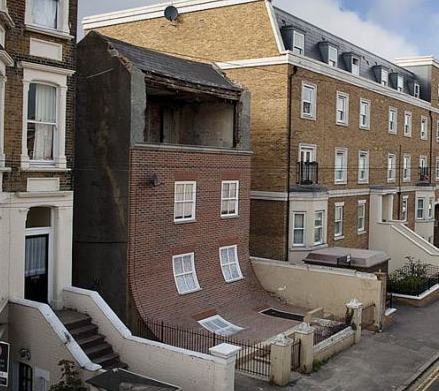 No . . .  it's Art!
This mid-19th century house was empty for 11 years before being compulsorily purchased by Thanet District Council, in Kent and is now an art work..
The idea was from Alex Chinneck and is called 'From the knees of my nose to the belly of my toes'
The project, completed in August cost £100,000 ($210,000).
If you are planning to be in the UK you can see it in Godwin Street, Margate, Kent.
Thanks to the Daily Mail for the photograph.
For more Unusual House Photos, Wins, and Fails, have a look at: What the………………….?