Do you like Pink? . . .  well perhaps this is the house for you.
Here is the kitchen. . .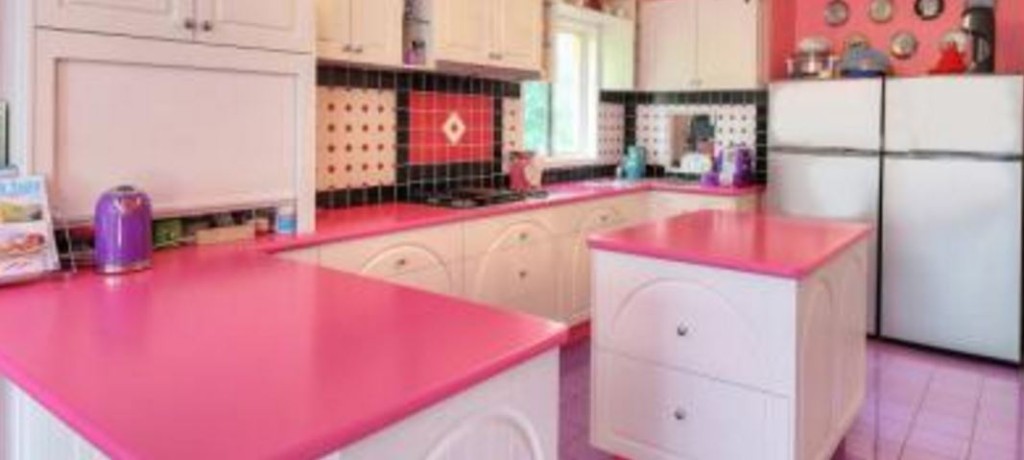 and the theme is continued through to the Bathroom!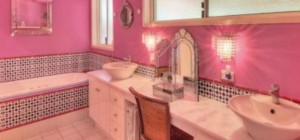 Are you Interested?
It could be yours for $585,000 as it's on realestate.com.au
For more Fails and unusual houses go to What the………….?