8 Ways To Lose Money On Your House
Upgrading
When you are looking at building a house the builder will be happy to encourage you to upgrade, telling you you are adding to the value of the home.
Follow their advice and you might be disappointed!
It's much harder to sell the most expensive house in the street than the cheapest.
You may have to drop your price to even get anyone to look at the house!
Taste
Taste is a very personal matter so something you think is good taste may be considered over the top by someone else.
Similarly fashions changes so a house which may be very fashionable when built may be considered dated after 3-4 years.
One persons idea of quality finishing may be much different to someone else.
The List
Here are my 8 ways which could lose you money!
Pools and Spas

Most pools and Spas are only used for 4 – 5 months a year, but need to be maintained for the whole 12 months.
Although there are lots of people that like a pool there are as many who look at a pool like me and think "Time, Power, Chemicals, Child Safety, No Thanks!"
I see there are now companies specialising in filling up pools!
Top Of The Range Kitchens
I would agree that kitchens do help to sell houses . . . so it is worth paying for decent cupboard doors and counter tops.
Just don't go over the top; you are never going to get back what it cost for that imported marble counter when most people will be happy with Caesarstone.
The same goes for $3,000 plus imported 6 burner stoves with double ovens, not a lot of use for working families where the microwave is more commonly used, and takeaways are common.
Expensive Bathrooms
After kitchens bathrooms are the most expensive rooms in most houses.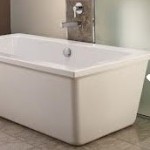 Like kitchens there are a lot of expensive upgrades . . . but when I look around bathroom showrooms I find it hard to see much difference between a $200 toilet and a $500 toilet.
The same goes for basins, tap wear and tiles.
Go for a free standing bath and you really need extra room to set it off so with additional building costs that $3000 bath has cost you upwards of $10,000,
Expensive Light Fittings
I was walking past a shop that sells chandeliers the other day and couldn't resist going in for a look.
There wasn't much for sale under $1,000, and a very fine line in appearance between classy and over the top!
Home Office
If you full time work from home you may want a home office, but some are fairly small.
Make sure it is big enough to be converted to a bedroom.
Don't go for an expensive built in furnished office,  free standing furniture is the way to go. . . That way people will be able to see the potential to convert to a bedroom.
For most of us who do some occasional work at home see this link: Mission Control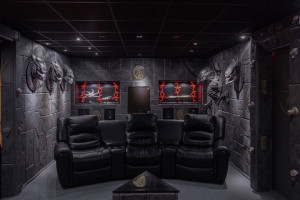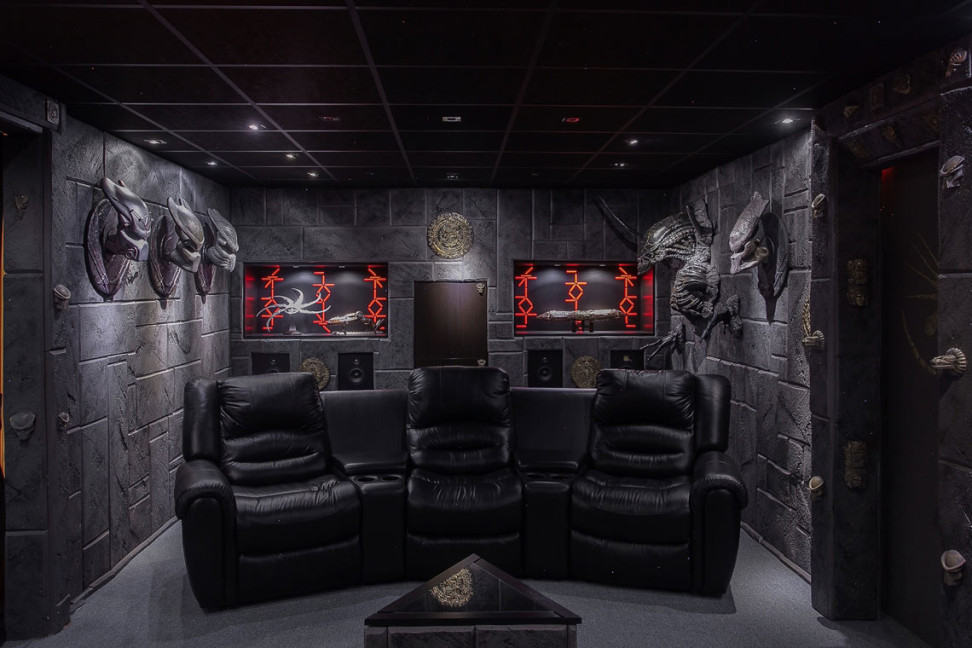 Man Cave
A pool table and some sporting pictures on the wall may be However some people go for themed rooms of which this this Alien inspired home theatre is an extreme example.
Huge potential to give children, and grandchildren, nightmares
This is likely to put off many more buyers than it interests.
Expensive Landscaping
Landscaping is another area where buyers may or not appreciate your taste.
Whichever way it is they are unlikely to want to pay much more for an extensively landscaped property.
Once you have provided; a path round the house, some shrubs to hide the fence, and a lawn for the remainder, you have covered the basics.
Dodgy DIY
When people they can save money by doing some of the fit out of themselves I always remember looking for a house around 30 years ago.
The owner proudly said " I built this kitchen myself." as both my wife and I thought 'Yes, we know, because it looks really amateurish."
When we considered what it would cost to rip it out, and replace it with a professional looking kitchen we quickly lost interest in that house.
I'm not saying don't do any of these upgrades . . . . just understand they are your lifestyle choices, so you are unlikely to receive the money you put in them when you sell.