A Beginner's Guide to Building an Affordable DIY Garden Shed
A Guest post by Andre Smith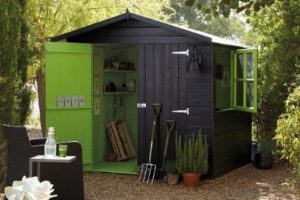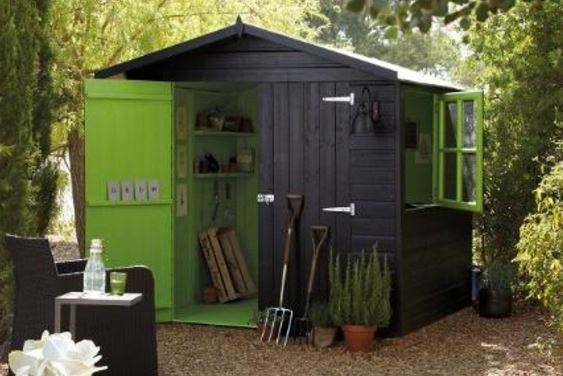 A garden shed is aesthetically pleasing to look at and adds ample storage space to every home.
Rather than house garden tools in a garage or basement, many homeowners opt to build a unit that sits near their garden so it's easily accessible.
When developing a green thumb, you learn just how valuable it is to have a shed to house all your rakes, shovels, trowels, and hoes.
Without the proper tools nearby, it's more effort to create a garden that produces fruit, vegetables, herbs or flowers.
Planning Your Garden Shed, Board by Board
When determining what type of DIY garden shed to build, there are a number of factors to consider.
The first, of course, is location. Where in the yard do you want to place the shed? Are there tree branches that need to come down before building? Do you want it in a place where others can see it?
Once you've thought about these things, it's now a matter of cost. What type of budget do you have set aside for the project?
What are your garden shed must-haves and what can you do without?
Do you have a picture in mind as to what the shed will look like once it's built?
Find a photo or set of plans on the internet so you're able to communicate the idea to other efficiently (You can  find plenty of ideas on Pinterest)
This garden shed page on Sheds n Homes website can also help you decide what type of shed you want.
Who will help you with building your shed?
Is it something you'll do alone or with family members and friends?
Take into consideration the time commitment it takes to build things by hand.
If you have helpers, it will take half the time it would take you to complete the shed by yourself.
Start with the Floor
When selecting a location for your garden shed, you'll want to make sure it's level and that the ground drains quickly and easily.
Once you've found a spot close to your garden, it's time to build the floor of your structure.
If you have the opportunity to work with precast concrete deck blocks, you'll save yourself time and money because you won't need floor beams.
Use the DIY garden shed plans as a guide for setting the deck blocks into the ground.
Set straight lumber in the ground temporarily to work as guides.
Use the blocks to form long walls and when you're done, remove the lumber guides. Cut pieces of lumber to place into each deck block.
You'll need to use galvanized deck screws on the next part of the floor so make sure to read the plan's directions and purchase the right number of screws to complete the floor.
Work the perimeter of the floor frame until all boards are on an even plane.
The last step in the process is installing a pressure-treated, plywood subfloor before moving onto the walls of the shed.
Work Your Way to the Walls
You'll need to frame the walls next.
The plan allows you to use whatever types of windows and doors that you like making it truly a unique DIY garden shed.
Keep in mind that some older windows, however, let a lot of what is outdoors inside your structure.
If you don't want bugs in your shed, look for something different to use for windows.
Continue building the walls according to the plans you were provided.
To finish them, cover the frame with sheathing. Exterior-grade plywood is a great option because it is affordable and easy to use.
Cut window and door openings after the sheathing is installed as it doesn't help to do it before just in case your measurements are off slightly.
Put a Roof on It
Use steel connector plates to form the roof of your small shed as your roof will be strong and not require extra work making cuts.
Cut the rafters according to plan and secure them with steel plates and screws.
Once the rafters are in place, cut two pieces of wall sheathing.You'll want them to be triangular in shape. This helps close the gables ends.
Fasten the sheathing to the top of the wall and the outermost rafter faces with nails. Take note of the spaces at the top of the walls because rodents, birds, and bugs get in this way. Fill the spaces with blocks that you then fasten with screws to the top plate.
Now that you know what you need to do to build an affordable, DIY garden shed, it's time to get busy.
You'll enjoy the process of crafting by hand and admire the level of skill that you have once your project is done.
After you've driven the last nail and put the finishing touches on the shed, you'll step back, admire the work you've completed, and put the lessons you learned along the way to good use when taking on future projects.
Best of all, you'll have a garden shed standing in a place where there once was nothing, and that's all the more reason to celebrate your accomplishment!