Flameproof Doesn't Mean Bushfire Proof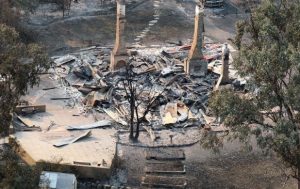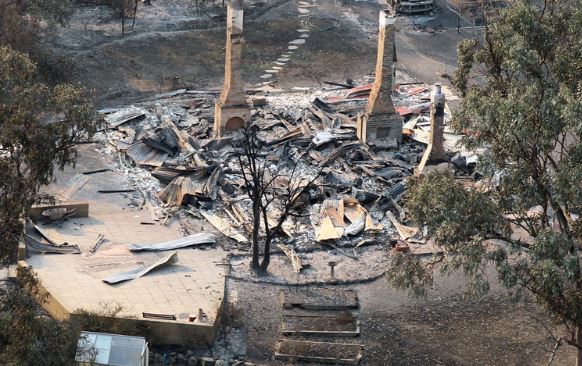 A CSIRO report on the Victorian 2015 Wye River fires has revealed that there are some problems with the current regulation on Bushfire protection.
Of the seven houses built since 2009 to comply with the regulations four were destroyed. (In the area of the fires 116 houses were destroyed)
This is in spite of up to $200,000 of additional costs.
Reasons for the Losses
The report identifies several issues that affected the survivability of houses
One house was clad with plasterboard, but this was then clad with cedar which was highly flammable.
Another well designed house appeared to be holding up until the older  next-door house caught fire. The extreme heat from the burning house destroyed the newer house.
Leaves and twigs on the ground burning.
Burning of  plastic water tanks, building materials, garden sheds, and boats stored under or next to houses.
Timber retaining walls burning
Storage of LPG Tanks
If you want to read the full report it can be downloaded here:  Wye River Fire Report
Photo from theconversation.com