Well is this the worst quilt cover and pillows you have seen?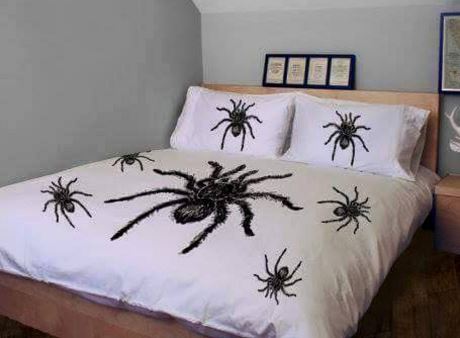 Found this image on BEAT 102 103 Facebook Page.
If you want more spider pictures you can always try the What's With Spiders? Post
For more Unusual House Photos, Wins, and Fails, have a look at: What the………………….?