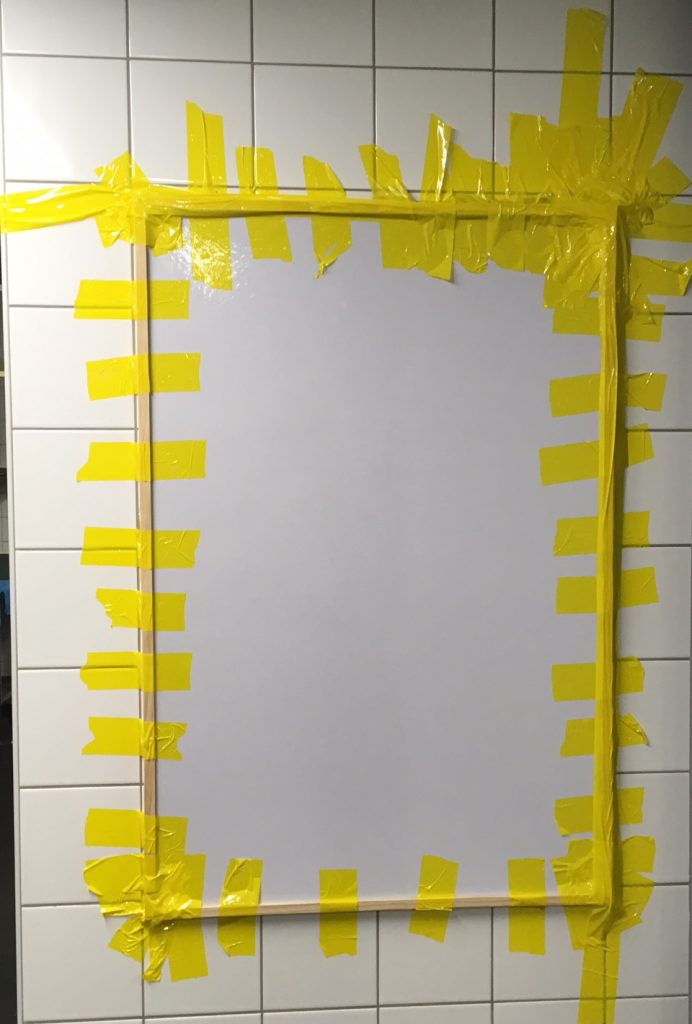 As regular readers of this blog will know I like to see good standards of workmanship.
Imagine my horror when i returned to work after my holidays and saw someone had put this whiteboard up.
They didn't even use Gaffer Tape!
For more Unusual House Photos, Wins, and Fails, have a look at: What the………………….?