I'm in Italy for a couple of weeks so I thought you would like this photo I took in Venice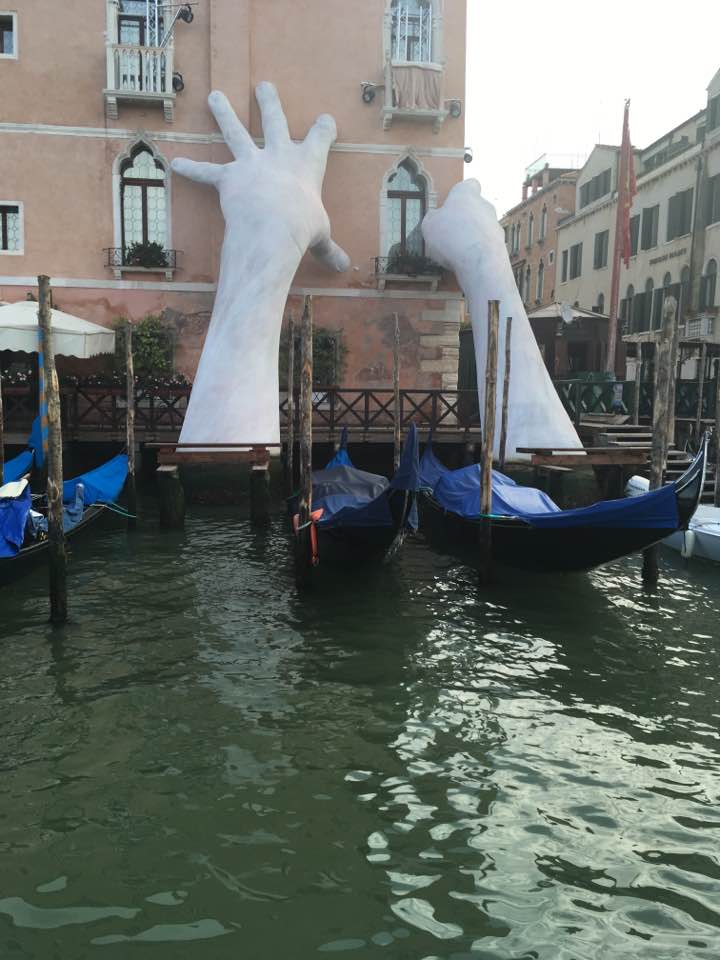 No it's not photoshopped, it's a sculpture as part of the 2017 Biennale.
It is titled 'Support' by Italian artist Lorenzo Quinn.
He says it was built to raise awareness about the modern issue of 'Global Warming' a ticking bomb that we need to defuse before it explodes.
For some advice on visiting Venice check TravellersHacks.com
For more Unusual House Photos, Wins, and Fails, have a look at: What the………………….?