Builder's Al Fresco? or Build After Handover?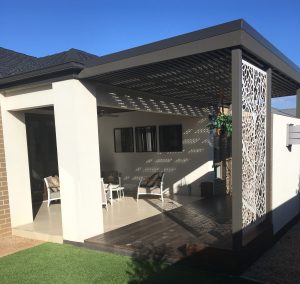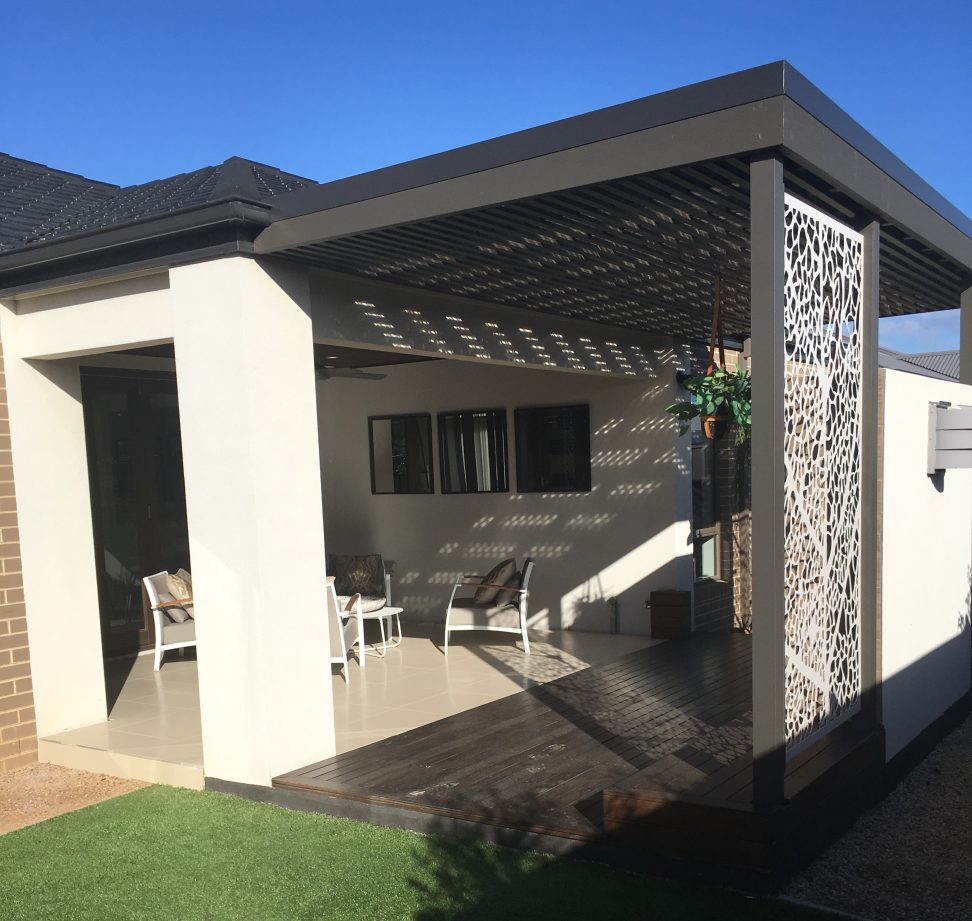 These days I see a lot of Display Homes that feature a built in al-fresco area. . . . . It might seem a good idea when you are choosing a plan, but is it going to be the best solution?
How much are you really going to use it?
Should you commit to something before the build?
Here are some of the problems I see:
Poor Orientation
Have you thought about how it will feel to be out on the Al fresco.
Will it be too hot and have too much glare because its exposed to the afternoon and evening sun.
If it is on the North Side it might keep the warming winter sun away from warming the house
Will it be cold and damp because it faces south.
Will it have a view, or just a view of a fence?
Expensive construction
If you just want an outside covered area a built in alfresco is an expensive way of going about it.
Rather than a lightweight roof and relatively inexpensive paving, you are getting a full tiled roof and house foundation slab standard as a floor.
Fire and Smoke Issues
Because it is under the house roof smoke being trapped against the building can be an issue.
If the barby should catch fire then the problem just gets bigger.
Cost
The display house al fresco may look great . . . but if you look at the one above there are around $10,000 dollars of extras.
Down lights.
Laser cut steel screens.
Extra Roof.
Marble tiles.
Water feature.
Built in barby.
And then the furniture.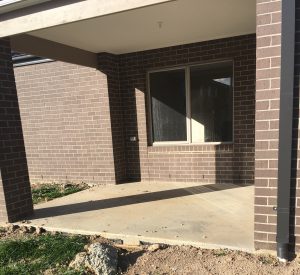 Don't forget when you move in the alfresco is initially going to look more like this photo on the right.
With a big mortgage how long is it going to take you to afford to have to finish your al fresco like the display home?