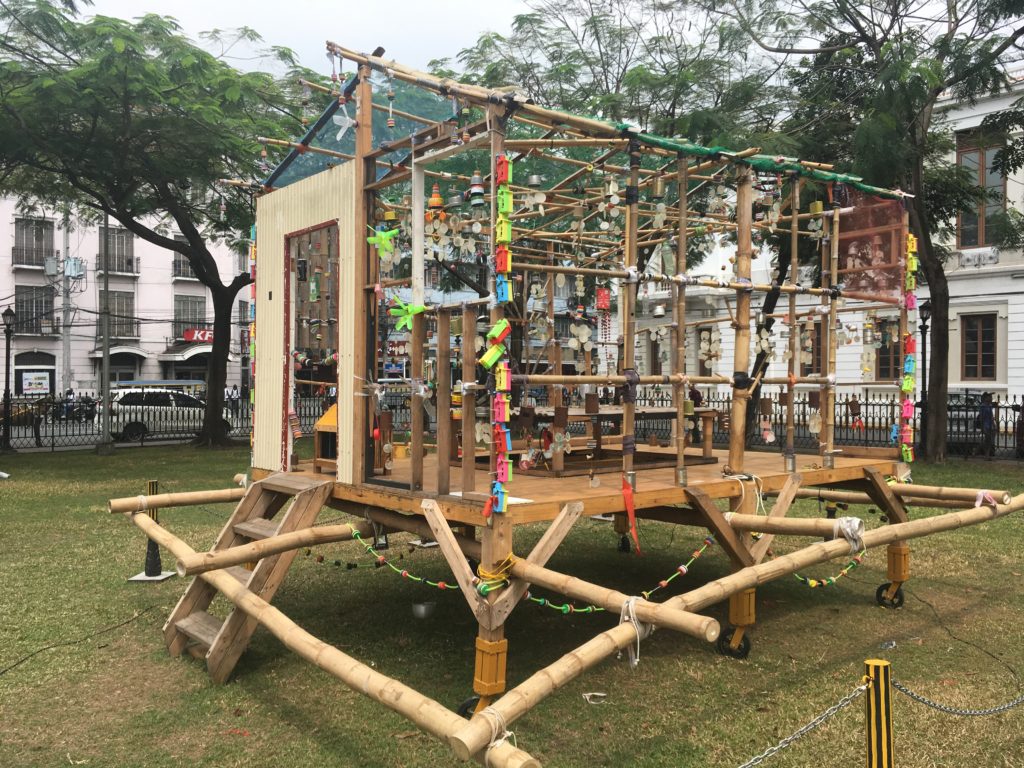 This is the Bayanihan Hopping Spirit House that I recently saw in front of the Cathedral in Manila.
It is part of a collaboration between artist Alwin Reamillo and Urban Theatre Projects in Australia to explore how the community practice of bayanihan can be creatively translated and expanded within different community contexts.
The project is grounded on the translation of bayanihan, the traditional practice of community group work in rural Philippines, often represented through the iconic communal lifting and moving of a house.
Bayanihan is comes from the word bayan meaning town, nation, or community. an example of bayanihan was the assistance given in the aftermath of the super typhoon Haiyan (Yolanda) that devastated the area around the city of Tacloban in 2013.
This was interesting to me for a couple of reasons:
The Hopping house had been built in Australia
I was in Manila representing Disaster Aid Australia who had been involved in  responding to Typhoon Haiyan.
For more Fails and Unusual Houses check out What the………………….?