Would you build your new house out of cardboard?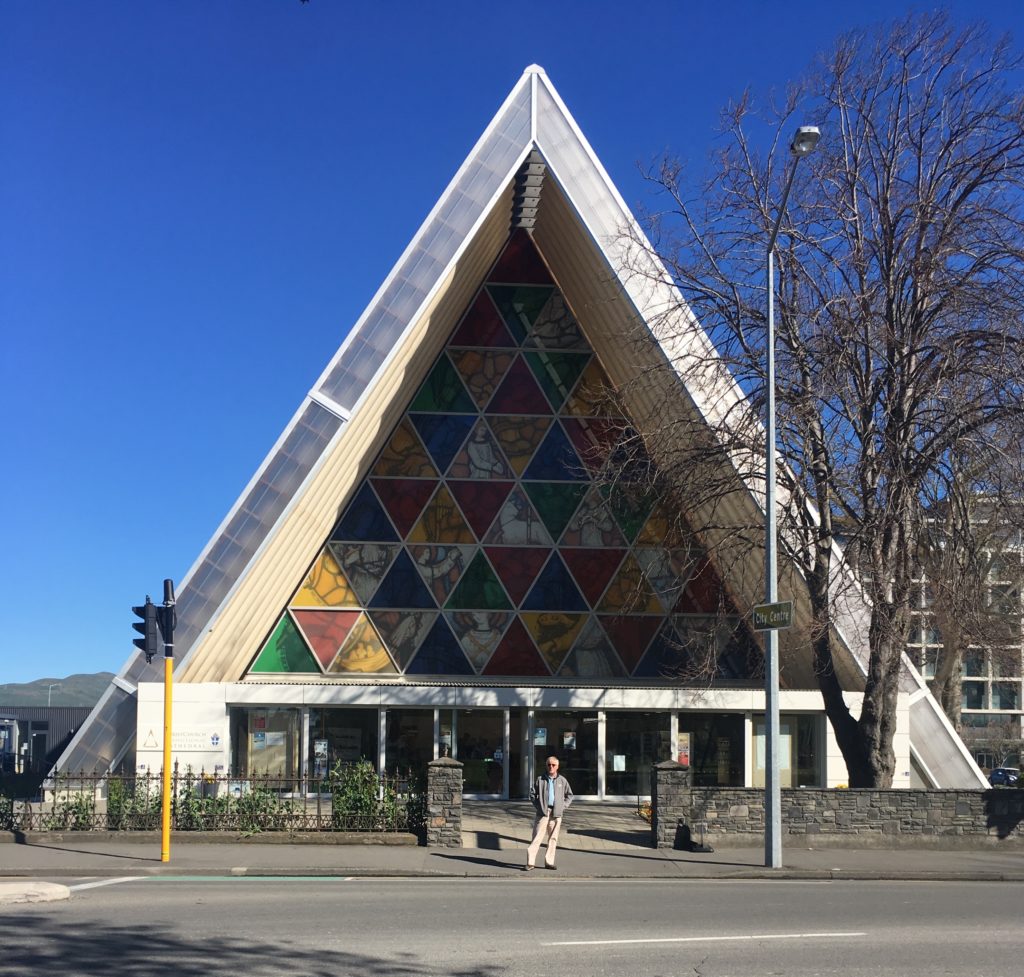 Perhaps you think that is impossible!
Well here is a picture of me outside the Cardboard Cathedral in Christchurch, New Zealand.
The cathedral was built as a temporary replacement for the Old Cathedral which was badly damaged in the 2011 Earthquake.
It might be temporary, but its been opened since 2013 and we were told it should last at least 50 years.
The building has a nice feel inside and the internal photo below shows the cardboard tubes which are the main supporting members.
A lot of the smaller details are also made using cardboard tubes including the main cross.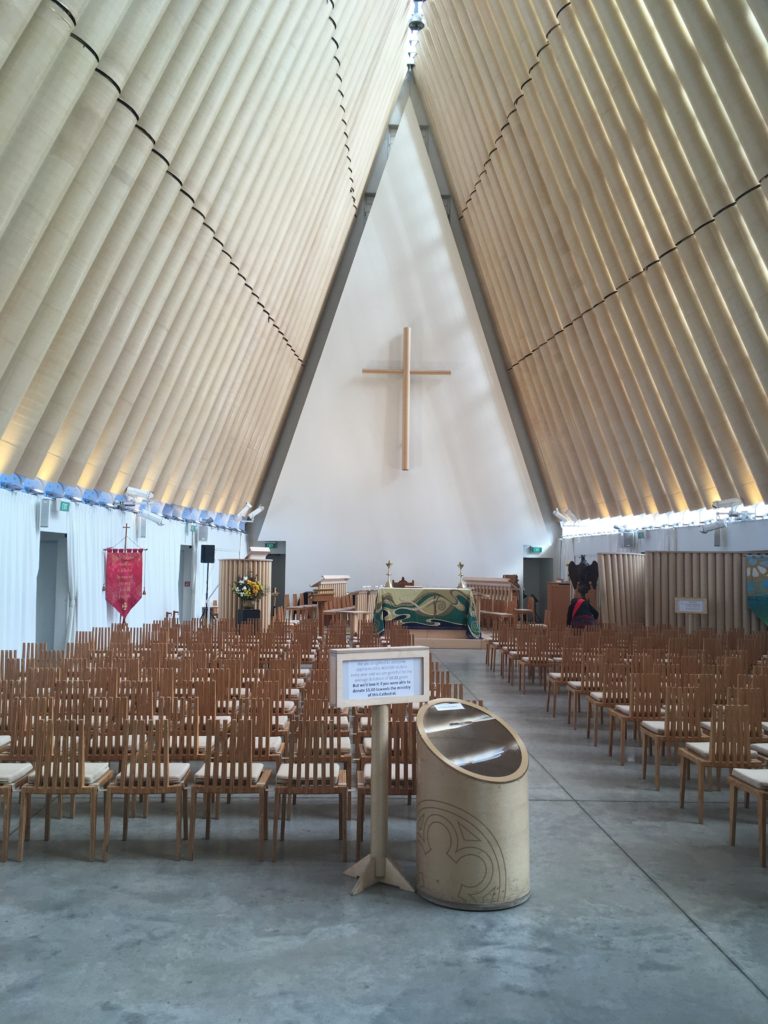 The walls of the small chapel, lectern, and pulpit also use cardboard tubes.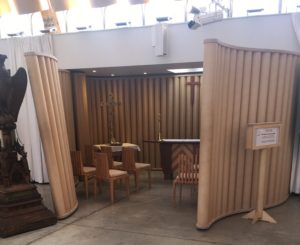 The building was designed by architect Shigeru Ban and seats around 700 people.
If you are in Christchurch be sure to visit it.
For more unusual photos, and Fails, check out What the………………….?