Home Improvement Trends For 2019
Guest Post from Hubert Dwight
If you are looking to style up your home, this year's trends give homeowners a little bit of everything.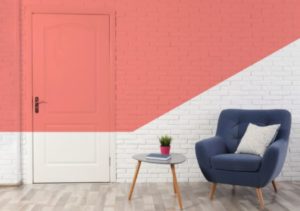 For those who want to contribute to sustainable living, many of the newer trends focus on furnishings and appliances that promote a green platform, trends in furniture are changing as well.
The boxy furniture that defined living rooms even up to last year are being exchanged for something a little different.
If you are thinking about renovating or remodelling, trends in creating a more natural environment are also on the rise.
Skylights, which provide additional lighting, are popular, in addition to decks that can give your backyard style.
These are just a few of the trends that are defining this year's home improvement trends.
Let's take a closer look at some of the up and coming home improvement designs that are on trend for 2019.
Going Green
A very big trend in home improvement is renovating for sustainability.
The lighting industry is at the helm of providing ways to light homes more efficiently, mainly through natural light, LED lighting, and one of the newer lighting topics, circadian rhythm lighting, which is supposed to produce lighting that is closer to natural light.
Sustainable fabrics are another trend that relies on animal-free leather made from genetically modified yeast or worm-free silk.
Even flooring is experimenting with sustainable woods like Brazilian Cherry, Teak, Iroko, and Wenge from tropical areas from around the world.
New Colours
Different colours are always trending, but this year matte black seems to be appearing on front and back doors and on kitchen cabinets.
The colour happens to be the "it" colour at the moment appearing in many home interiors.
However, dark reds, pinks, and sage green also seem to be popular colours, which appear mostly on furniture cabinets and furnishings.
Earthy colours and neutral tones are also popular this year too.
Deck Trends
This year, there are also trends defining home exteriors and outdoor décor.
Those looking to install a new deck might find picture frame decks one way to not only stylise their exterior but a way to provide structure to the deck.
These decks typically have dark perimeters that provide the area with a nice contrast.
The purpose is to conceal the ends of the deck board so that the deck has a nice finish.
Natural Wood
Another popular trend this year is the use of natural wood.
Furnishings definitely are being featured in this colour, but natural wood flooring is trending too.
The rustic farmhouse look is one of the more popular flooring designs that uses natural wood, and then there is the sun-bleached looking grey hardwood flooring found at the boardwalk.
These flooring types, in addition, the sustainable ones discussed above are favourites this year.
Kitchens are also moving out of the predominately white floor and cabinet area with his year's kitchens adopting a more rustic and natural appearance.
Curvy Furniture
While sectionals and boxy type furnishings are comfortable choices, this year's trend will bring new styles including curvy furnishings.
Playing with geometric shapes, designers have introduced sofas and other lighter seating with curved shapes, which can also add style to your living room space.
In fact, for living spaces with odd layouts, this furniture might add flair for homeowners who unsure of how to style the space.
Styling Your Home In 2019
As always, this year's décor relies on a lot of the old to make the new interesting.
Colour this year is very different than anything that we have seen in the recent past.
With a focus on sustainable materials and natural colours, some of the trends are moving toward supporting a green platform.
This year's trends promise something for everyone and anyone who wants to touch up their style, introduce new fabrics and materials, or completely make over their home is covered.