5 Surprising things that can affect the value of your home
Guest Post by Aaron Campbell
The value of a home depends on several factors. Some of the common factors include location, bathroom size, number of the bedrooms, and parking size.
These obvious factors are not the only determinants of your home's value.
According to Tulia Real Estate, less obvious factors can affect the value of your home be discrete when deciding whether to reveal the information or not.
Below is a list of such things:
Mature trees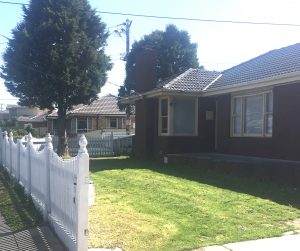 It is common practice for developers to cut down trees to build a house.
Statistics by Forbes reveal that mature trees can increase your home's value.
In the wake of global warming and deforestation, it is common to see an increasing number of real estate buyers who are environmentally conscious.
To such buyers, the presence of suitably sized mature trees in your compound is a sign of conservation, and thus they will pay a premium price for such a home.
Also trees give your home a fantastic appearance and provide shade, which can increase the value.
The National tree benefits calculator can help you to identify the best tree species to plant to enhance the value of your home.
So if you are planning to sell your home in the coming years, consider planting some trees to increases the value. . . .but make sure it doesn't dwarf the house!
Proximity to Good Coffee
According to research by USA based, Realty Trac, proximity to Starbucks, and vibrant shops, can increase the value of a home by up to 40%.
Everybody loves food, and being near one of the best coffee outlets can have a significant impact on the value of a property.
Although Starbucks isn't as common in Australia a good cafe with great coffee is likely to have a similar effect.
The 'Starbucks effect' has been explained by Harvard business school in two theories:
The opening of a good cafe in a neighborhood increases the number of people in an area and  the increased traffic is a sign of growing customers.
The changing demographics as a result of the presence of good cafes and popular shops. When a popular cafe opens, a diverse demographic of people visits the area, and this boosts the value of a home.
Yet, there is a downside to proximity to good cafes.
It could increase your property taxes after Starbucks setting up a store in their locality.
Same-sex marriages in the neighborhood
The legalization of same-sex marriages in 2015 in the USA had a tremendous effect on property prices.
In communities with a high concentration of gay couples like West Holywood, Castro District inSan Fransisco, the property prices sky-rocketed.
Experts have explained the gay effect in many theories.
Since most gay couples have few or no children, they tend to have a high disposable income.
With an increasing disposable income, gay couples can afford to live in high-end properties.
Many gay couples are politically active andtend to lobby the government to provide social amenities when they move to a new neighborhood.
With two  incomes and few obligations, gay couples can afford to channel a considerable
percentage of their income in home improvement.
According to research by Harvard business school, an increase of same-sex couples by one
increases the property value by 1% in the neighborhood. Yet, there is a twist to this theory. In
conservative places, the presence of gay couples decreases the property value by a considerable
size.
Railway Station
The accessibility and convenience factor of the railway station nearby also affects the property value.
It was revealed, in a 2017 meta-analysis, that having railway station less than 1km increases the value of the property by 12%.
In Melbourne construction of the Sky Rail in the South East suburbs caused a drop in property prices due to local concerns, however prices quickly recovered after the project was completed.
Home owners do prefer avoid getting too close to stations as it can be too busy and noisy  during rush hours.
Death on the property
Some buyers will be put off if they become aware of a death in the property.
It could get worse if the cause of death was suicide often potential buyers, feel homes are 'cursed,' and this can be a deal-breaker.
If the death was tragic like suicide, murder, electrocution or death by fire, agents may suggest up to 20% discount on the property.
Death of older people from old age has less effect as death at an old age it shows a potential for a 'forever home'.
Hence, whether you are buying or selling a property, these are some of the factors that might affect the house valuation in Sydney.
Be discreet when revealing the information to home buyers, unless you are sure that the information will increase the property value.