5 Tips When Installing A Home Automation System
Guest Post by Aldrin Daniels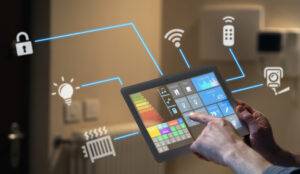 The advent and continuous innovation of technology have definitely made our lives easier and more convenient.
The practical automation of tasks within the home has been a primary goal pursued from multiple angles for several years now.
Today, we're seeing more and more smart homes that can automate anything from electrical systems, appliances, and even electronic systems.
Transforming your home into a full-scale smart home with all the associated conveniences and comforts is easier today than ever before.
Here are essential tips if you're thinking to automate your home.
Decide What You Want
The first thing you need is to outline what you want and your goals.
You have a variety of options for smart home devices, and it can get really expensive if you don't know which devices to prioritize.
So, before you start shopping, do a complete review of your home and note which automation technology is essential and should be utilized.
Break it down into categories such as air control, lighting, entertainment, and home security. then, start prioritizing.
Automating your home is an investment, and fortunately, it is something that you can build over time.
Hire The Experts
Once you have an idea of how you want to automate your home, you need to start looking for an expert that can help you.
Consulting someone who has experience and knowledge about home automation systems can help make the process easier and less daunting.
Also, the installation of home automation technology systems can be complex.
For instance, the wiring and electrical installation alone can be confusing, especially for those without prior electrician knowledge.
So, consider consulting and hiring a master electrician in Brisbane with experience in home automation systems if you're living in the area.
By hiring the experts, you can gain expert advice and ensure an effective and proper installation of automation systems.
Invest In Good Internet Connection
How well your smart home will perform will depend fully on the strength of your internet connection.
At the end of the day, most issues with home automation are mostly caused by a bad internet connection.
Thus, before investing in the installation of your home automation systems, you need to subscribe to reliable internet service and invest in a good Wi-Fi router.
Also, you need to know more about the most-used frequencies— 5 GHz and 2.4 GHz.
Most smart home devices operate on 2.4 GHz. However, 5 GHz is becoming more popular today, thanks to its longer range and faster speeds.
Meanwhile, there's also an emerging Wi-Fi protocol called Wi-Fi 6E, supporting 6 GHz.
It can handle more devices, is more secure, and uses less power.
However, since it is relatively new, most gadgets and routers are yet to support it.
Choose An Ecosystem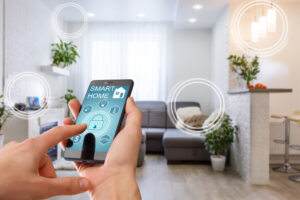 There are three main smart home ecosystems to choose from:
Amazon Alexa
Perhaps the most common choice in the smart home industry, Amazon's Alexa offers the widest range of compatible devices and products.
You can ask it just about anything, however, it's not as accurate as Google's. but it does support a wide variety of devices and apps developed by third parties and even offers the most affordable smart displays and speakers.
Google Nest
For those who use Android devices, Google Nest is a good option.
Google Assistant is the main strength of this ecosystem.
This voice assistant swiftly responds to voice commands and is smart enough for conversational speaking.
It also understands complicated commands and even follow-up requests that will put Siri and Alexa to shame.
Apple HomeKit
If your home is filled with Macs, iPads, and iPhones, then it only makes sense to go with Apple HomeKit.
It's the most restrictive though, having tighter control over third-party certification, but this ensures smooth operation for the supported devices and is by far the most secure option.
Think Compatibility
Compatibility should be a priority if you want to create a successful smart home technology.
There are numerous companies in the smart technology game and your options are endless, which is not always a good thing.
If your home appliance or lightning system is not compatible with your smart home ecosystem, then it will have troubles working smoothly or it may not even work at all.
However, it doesn't mean that you should purchase every gadget and device from a single provider.
As mentioned before, some ecosystems can work with products outside their own line.
Just make sure that the ones you choose are compatible with your smart home system before purchasing.
Conclusion
Building a smart home can make your life easier, anticipating your needs and empowering you in fine-tuning your environment and home processes.
With that said, you need to consider the above tips in order to ensure a proper installation of your automation system and add real convenience to your life.
Aldrin Daniels: Aldrin Daniels is a master electrician. He shares his knowledge through blogging during his free time. He loves woodworking and painting too. Aldrin also enjoys mountain biking and camping.