3 Tips For A Successful Concrete Driveway Installation On Your Property
Guest Post by Anello Darsen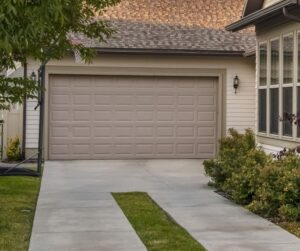 If you're planning to upgrade your driveway or you looking for an option to improve your house's curb appeal, you might want to invest in installing a concrete driveway to your home.
Aside from that, it's low maintenance because it's durable enough to stand any vehicle in your garage.
You also have an option to customize it by employing different designs as long as you consider the size, shape, and surface material.
Moreover, a concrete driveway is considered a big investment.
You can always attempt to do the job of installing it on your own, but it's not usually a good idea.
Since the project is large-scale and often ridden with errors, you should leave the process to the professionals.
In line with that, read below for other tips to have a successful concrete driveway installed on your property.
Estimate Budget
Hiring the right professionals that can install your new concrete driveway first needs to have a plan from you which specifies your needs and preferences.
You have to know two things which are the total square meterage of your concrete driveway and what you expect it to appear after the job.
To know more about concrete driveways' estimated costs, Concrete Driveways Adelaide and other companies can provide you with more information.
The cost of a concrete driveway is determined via careful calculation rather than the price per square metre.
Asking the latter could get you overcharged most of the time.
Once you receive the estimated price for your new concrete driveway, make sure to review the contract and make sure you get a reasonable price.
Get to three bids before concluding your final decision.
You must note that the price should not be solely dependent on a single deciding factor.
You must consider the quality of the work, experience, and reputation before making a final decision.
Obtain Permit
A residential driveway provides car access for a single-detached house.
Before you plan to build a concrete driveway to your house, you should check your local council to see if you need to get a permit.
This depends on where you live. In Australia, there are two types of applications for residential driveways, these are self-assessment and full assessment.
The difference between the two are:
Self-assessment: This enables you to assess your compliance against your city council's requirements. This should be accurate and causes no negative impacts on the environment. For more information, check your council's ordinances.
Full assessment: This provides you added assistance in designing a driveway that complies with your Council's standards. To apply, you must submit a site plan with the area of the proposed driveway and complete an online application on Council property. Your property will be inspected within 20 working days by a Council officer to complete the assessment. Be prepared for other approvals if there's a detected impediment in the path of your proposed driveway.
As for driveways not associated with a single-detached house, you should maintain your concrete driveways are safe and comply with your local city council requirements.
This includes the curb and channel.
Plan Size, Shape, and Route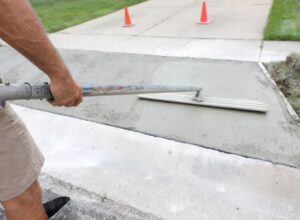 You might encounter a dilemma of how you'll manage to install a concrete driveway due to the constrained topography of your property.
It could be difficult to pinpoint the desirable spot for the slope of your driveway.
It should neither be too flat nor too steep.
If it's too flat, drainage will become a problem.
On the other hand, if it's too steep, the surface will become slippery and dangerous.
Another general rule is that your concrete driveway should be around three meters wide.
If you have a huge space, you can provide a larger area at the top for additional parking when needed.
As for the shape, your decision is partly based on its aesthetic value and its functionality, such paths to consider includes:
Curved: It adds more impression and depth rather than a straight driveway.
Straight: You can opt for this if you have limited space or a very short distance from the street to your garage.
Circular: You should consider this if you live on a busy street because it provides the option of not having to back out.
Takeaways
Deciding to build a concrete driveway for your home is a big investment.
Whether you're planning to improve your house's curb appeal or upgrading your old and tattered driveway, you should always plan.
Concrete driveways are durable enough so it needs little to no maintenance. You can also customize it depending on your preferences.
You can opt for building your concrete driveway or hiring a contractor for the job.
Although, it's usually recommended to hire a contractor because it'll save you the hassle and avoid errors that will soon cost you money.
Anello Darsen Anello Darsen is a real estate supervisor. He's been in the industry for 10 years. He shares his skills by training aspiring real estate agents. He also writes blog posts and guest posts. Anello enjoys hiking and camping during his free time.