Choosing the Perfect Kitchen Fittings to Suit Your Style
Guest Post by Richard.Kayode
The kitchen is undoubtedly one of the most important places in the home, and that's the reason we need to design the accessories in it for every aspect of our daily lives.
The ideal kitchen design has to do with the process of combining surfaces, appliances, design detail, and layout to create an enjoyable and easy-to-use space.
Since kitchen fittings were introduced, it's revolutionized the market, thereby making homeowners realize that comfort and functionality can be infused into the same design.
The thing is that there is a vast array of products that fit into the category, so it can be quite daunting to choose the perfect fittings.
We have revealed some ideas that can assist you in making the perfect decision after you are done planning the space.
When selecting kitchen fittings, it would be best if you started with the sink as that's a necessary step in allowing you to design your kitchen around it, thereby creating a functional space to use for several kitchen tasks and using the right colors, elements, and finishes for your kitchen.
Kitchen Sink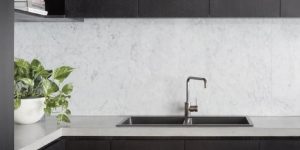 When you want to select your kitchen sink, you need to consider quality because you'd not like to replace it every couple of years.
It is the most purposeful thing you'll buy when it comes to kitchen equipment, so your best bet is to choose well.
We've got some things you need to consider when selecting your sink, and it starts with your budget.
Always remember your budget and think about how you'd like to use your kitchen space.
If your kitchen space is limited, then you should choose a single basin sink so it'll enhance style and functionality without the room being overwhelmed. . .but if you have enough kitchen space, it would be best if you opt for a double sink as it provides more flexibility, including a neater look.
One important aspect of your kitchen design is ergonomics, so select the ideal mounting options – a top-mount or under-mount sink, make sure the height is right, and make sure that there's enough space to move comfortably around the kitchen.
If you want a modern and sleek kitchen appearance, then you should choose an under-mount kitchen sink.
For more storage options, then you can choose the top-mount sink.
Besides storage space and good design, when you choose well functional and quality products for your kitchen's operational side, they can make you have an exciting and joyful time there.
You can also decide to add sink accessories that'll make it easier and more functional to use.
You can get accessories that offer both safety and comfort, from soap dispensers, baskets, and drainer trays to colanders, chopping boards, and more.
Lighting
Selecting the amount and type of your kitchen's lighting fixtures is a popular and important task recently, as homeowners are now aware of the necessity of proper lighting in the kitchen.
Ambient lighting is from the ceiling or main wall lights with central control.
The purpose of accent lighting is more specialized and will add highlights and detail to the kitchen, while task lighting is specific to a particular activity or area so that you can get ideal lighting while washing the dishes, eating, or cooking.
Hardware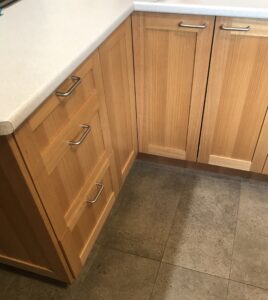 The aesthetics of your kitchen is important, and every element needs to align with your style – from cabinet drawers and doors to kitchen taps.
Hardware is highly impactful on the feel and looks of your kitchen, and you can select from several different finishes, styles, and shapes till you see the one that suits the space of your kitchen.
Tapware
Maybe you have never thought about this, but a cool kitchen tap is something that can make your kitchen space design better.
You can select from a range of finishes and designs, and that can sometimes be quite overwhelming.
If your kitchen is a modern one, then you can select minimalist tapware that has clean and sharp lines and excellent shine finishes.
If your kitchen is country-style or traditional, you can choose a tap with decorative details and curves to complement the look.
Choosing the ideal finish will require you to stay true to your kitchen space's overall décor, so search according to its theme.
Polished chrome and stainless steel are excellent choices for modern kitchens, while country-style and traditional options can go for copper and brass.
So the entire space can come together, make your tapware finishes align with that of your kitchen appliances and door hardware to create a cohesive look and elevate your interior design.
No matter the type of kitchen fitting you decide to go for, the most important thing is that it fits your style and also the overall theme of your home.