Do You Need A Formal Dining Room?
Go round most Display Homes and you will see a Formal Dining Room . . . . . but why do you need it?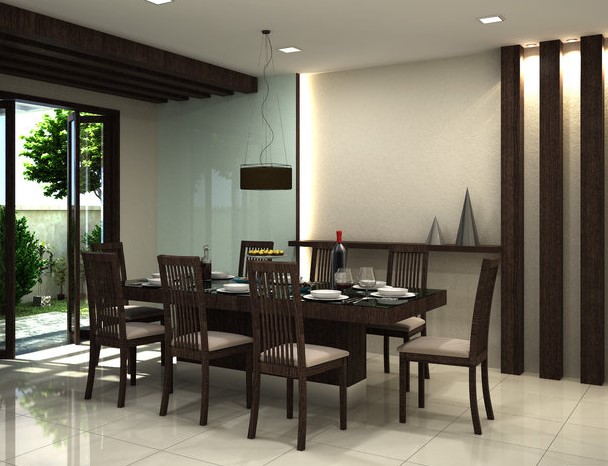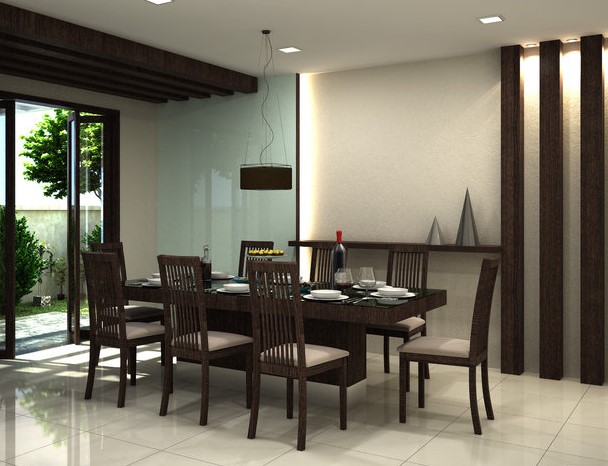 Photo from www.home-designing.com
If you look round the options for eating a meal will be:
The 'Island Bench'
The 'Breakfast Table'
The 'Formal Dining Room'
The 'Al Fresco' Dining Area/Barbecue Area
The questions you should be asking yourself are
"How many meals do you eat on your knee in front of the television?"
"How often will you really use each of these eating options?"
Original Reasons For Formal Dining Rooms
Historically Dining Rooms, which were only found in 'Posh Homes', were kept separate:
To keep cooking smells and steam away from the dinner table.
So guests wouldn't see the clutter of the kitchen.
Most of the cooking was done by servants
Reasons For Not Having A Formal Dining Room
Modern extraction systems effectively remove smells and steam.
With dishwashers to hide the dirty pots and even 'Butlers Pantries' to hide the preparation work there is much less clutter.
As most of us can't afford servants, why exclude one of the 'cooks' from the dinner table conversations?
The popularity of 'Reality' Cooking Shows tells us that cooking can be part of the 'Entertainment'.
A  dining room will be at least 12 sqm, so the extra area will add between $12,000 (Basic) and $24,000 (WOW factor) to the cost of your new home. A lot of money for something you may only use a couple of times a year!