Any drainage system should have silt pits at regular intervals.
This includes both stormwater systems and agricultural drains.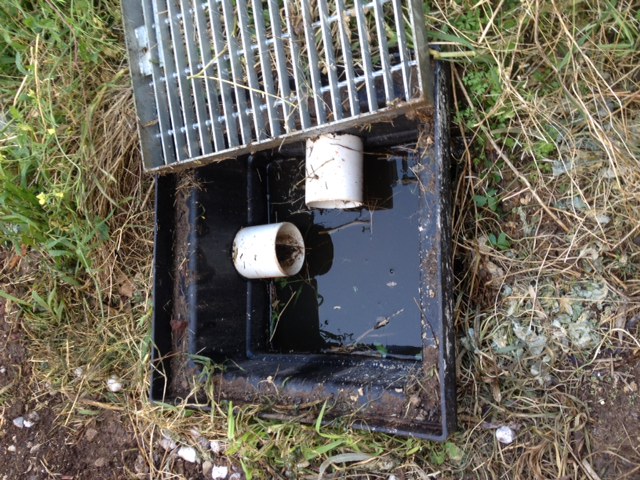 In the case of the above photo this is a combination drain and grate  silt pit. (As the water  can become stagnant this is a potential breeding ground for mosquitos!)
The pit may be either circular or square, with a base below the level of the inlet and outlet pipes. This means any sand or silt that gets into the drainage system will get washed into the silt pit where it falls to the bottom and can be easily removed.
Collecting the silt in the pit stops it being washed further along the system eventually causing a blockage,
The following diagram illustrates how the silt pit works.
Part of your ongoing property maintenance, after you move in, should to check the silt pits every year. If the silt gets up to the outlet pipe the pit will need to be cleaned.
For more posts see Drainage