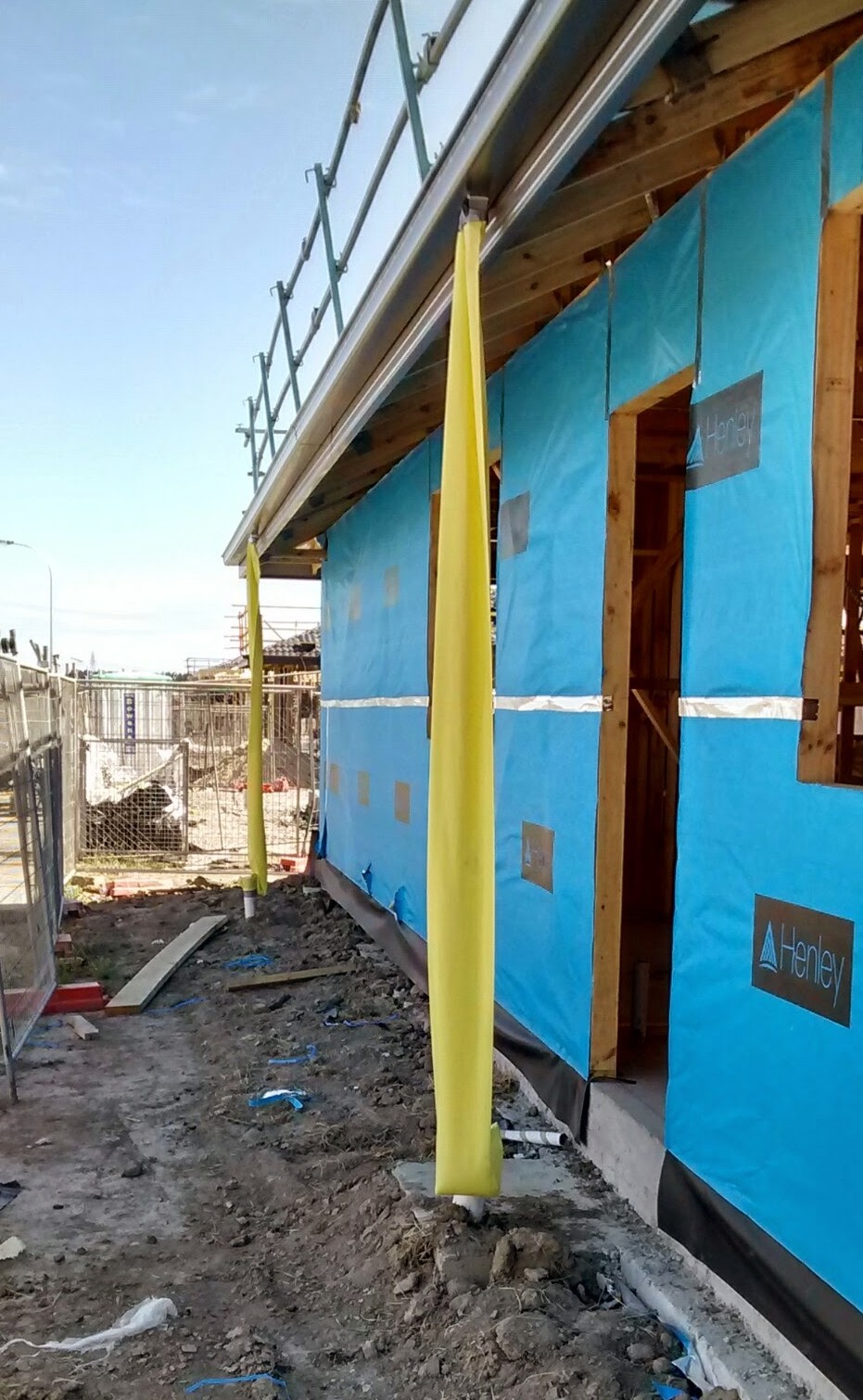 A great way to stop the building site from becoming water logged is for the builder to install temporary down pipes as soon as the roof has been covered.
Although this is generally good practice it is really important if you are building on Reactive Clay as it will minimise the occurrence of Soil Heave damaging the slab.
Basically the temporary down pipes are a polythene tube (see photo) which is taped to the gutter outlet and the pipe that the final downspout will be connected to.
As you can see the temporary down pipes aren't going to cost much.
If I was looking round a large development area at the houses being constructed seeing temporary downpipes in place would certainly make me think that the builder was more committed to quality