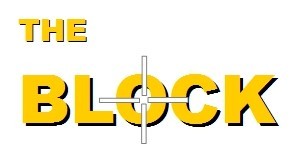 I've previously talked about the 'unreality TV show' The Block . . . . . . So what has got me shouting on the TV this Season?
It's kitchens!
Generally the kitchen is the most expensive room in the house.
Are people suggesting having 3 expensive kitchens next to one another in a 3 bedroom apartment is sensible?
The Trophy Kitchen
This is an enormous kitchen / casual dining area full of fitted appliances,
Bigger than some commercial kitchens that I have worked in that can prepare 100s of meals a day.
But it's not used for cooking because you have. . .
The Butlers Pantry
The butlers pantry used to be room in mansions to store and polish the silver wear.
In inner city apartments it seems it has now been transformed into the kitchen where you cook so you don't mess up 'the Trophy Kitchen'!
Not just sinks but ovens and Dishwashers!
But if you have friends round for a casual meal you won't be using this because you will be using , , ,,
The Outdoor Kitchen
A simple gas barby on the balcony has always been good enough for me. . . but I must be behind the times.
You need fitted kitchen facilities in this area which is 3-4 steps away from the main kitchen.
The waste of all of this expensive equipment was summed up by one of the contestants who said "I don't really cook myself."
I wonder how true that will be of most of those who buy these pretentious apartments?