What are the different types of construction?
Guest Post by Aaron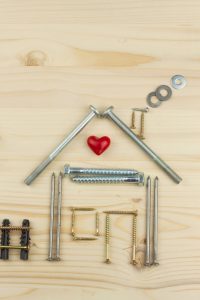 There are a variety of house construction methods available for your new build.
Each method has its own advantages and some are more popular than others.
Most Australian builders are used to building brick veneer, with the exception of Western Australia masonry(double brick),double are more popular.
There are also many alternative construction methods and materials.
The choice of method affects the finished look, the eco credentials, the ease of manually handling the materials and the budget.
It is important to choose the best building method for the outcome you require.
It not only affects the cost and design of your home but it also affects the maintenance requirements and long term value.
It can even affect your home's efficiency, influencing your monthly bills.
Here are the different types of construction methods to help you decide which is right for you.
Masonry
Masonry homes are built from block, stone or brick.
Autoclaved Aerated Concrete (AAC) is a common lightweight block that provides strength and is an excellent insulation and sound blocker.
It can be covered with render, stone veneer or even clading for an easy and cost-effective finish.
Brick homes typically include an inner wall of block and outer brick or stone veneer wall.
Wood Framing / Brick Veneer
Wood framing consists of the main structure of prefabricated panels and trusses connected using nails or screws to form walls, floors, roofs and ceilings.
It is low cost and has design versatility as well as being quick and easy to construct.
A drawback of wood is that, if incorrectly treated, suffer damage in the form of rot, swelling, mould or attack from termites.
Being very lightweight it is quite a poor sound insulator insulator although added insulation can give great acoustic and thermal insulation.
Budget houses can be clad with timber or covered with a brick skin (brick veneer).
Steel Framing
This is similar to wood framing but offers more long-term durability and fewer flaws.
It costs slightly more than wood but has a predictable finish that results in straighter walls and a tightly constructed home.
Although steel framing is a thermally conductive material  proper detailing can address the problems
Concrete
Homes constructed with concrete can use cast-in-place concrete, precast panels or insulated-concrete forms that contain integral insulation.
Whichever method you choose, concrete homes provide long-lasting durability and strength with very little maintenance.
Concrete constructed buildings require specialist concrete repairs and this material is most commonly used on heritage buildings.
The restoration can be challenging but the use of this method offers a high level of fire and pest resistance and it can withstand high winds and tough storms.
Concrete homes tend to cost more than the more conventional ways to build a house and often require specialist builders to ensure quality finishes.
Green techniques
Eco-friendly built homes include straw bale, mud brick, and earth mound methods.
These homes are energy-efficient and can be built on a budget provided you are prepared to put in a fair bit of effort yourself.
Straw bale homes represent a sustainable and eco-friendly design with enormous potential.
Earth mound homes, including those made from adobe and those sheltered underground, provide another energy-efficient design possibility.
Structured insulated panels (SIPs) are one of the most widely used green construction methods.
They consist of sheets of foam insulated sandwiched between sheets of aluminium, steel, plywood or fibre cement.
These panels form the walls, floor and ceiling of a home to create a virtually unbeatable level of energy efficiency and watertight construction.
A SIP home tends to be well insulated and draft free, so it needs less energy to heat and cool than a typical stick frame.
This means you will need a smaller heating and cooling system, saving you money and the environment.