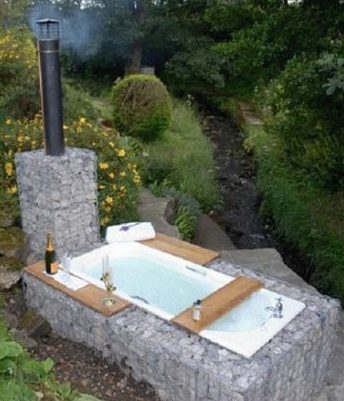 If you ever wanted an outside bath this could be the one for you.
With a fire under it the bath it should keep warm for hours.
Just don't build the fire up to much ….. or you will be like a cannibals feast in a pot!
It's a project you could DIY.
To find out how to make it check out the www.goodshomedesign.com website.
For more Unusual House Photos, Wins, and Fails, have a look at: What the………………….?