3 Tips For Creating the Perfect Australian Patio Setup
Guest post by Hubert Dwight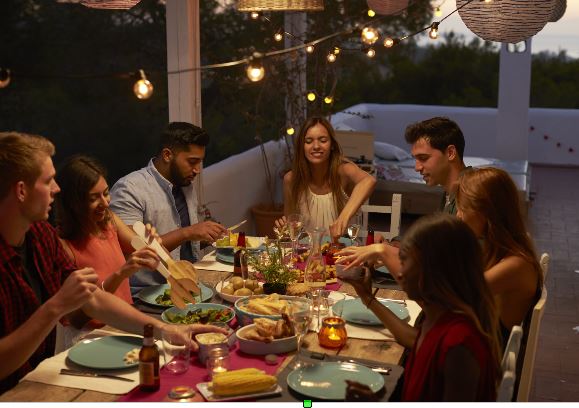 I've always loved the summer.
The bright blue sky, the wonderful heat, the plethora of fantastic outdoor events that pop up around this time; all of this comes together into one of the most amazing times in the Australian calendar.
So, why not fully embrace it from the comforts of your own backyard?
A perfectly-prepared patio is an excellent place to host get-togethers, eat dinner under the moon, or just enjoy a good book.
Unfortunately, when many people think of crafting a lovely outdoor area for themselves, there's a perceived air of difficulty and frustration that seems to turn people off the idea.
However, this couldn't be further from the truth!
To help you plan your preparation, here's a few tips we've put together on how you can take a DIY approach to your dream patio.
1. The Cooking Consideration
Nothing says "Australian summer" quite like the scent of meats and smokey treats wafting through the warm December air?
An infrared BBQ or charcoal grill is the perfect addition to a patio setup, especially for those that are a fan of playing host for outdoor parties or get-togethers.
When deciding on a barbecue for your backyard, it's important to consider space as a major contributing factor.
While that giant gas grill may pack a powerful punch if you're trying to quickly feed a small army, it's more likely to become an unnecessary obstacle for those with less space in their backyard.
None of this is to say that larger barbecue setups are unnecessary, it's just good to think about how much space you have before you start giving it up.
2. Started From the Bottom
Unlike interiors, which have walls that act like a frame for your decor, it can be difficult to make an outdoor space feel cohesive and self-contained.
However, there are ways to make your way around this obstacle of exterior decor.
An outdoor rug can be the saving grace of defining your space, whilst also creating a more comfortable place to rest your weary feet after a long day.
A rug makes your patio decor look intentional and methodical (a nicer way of saying "method to the madness"), and can be the factor that truly makes your space feel complete.
Just make sure to find a rug that can hold up to the elements. While the roof of your patio should protect it from the rain, a material that is damaged by extended periods of sunlight isn't going to fare well in the outdoor arena.
3. Furnishing Factors
Unfortunately, for those of us that have a family to contend with, it's not just our needs that get to be factored in when developing a patio setup.
So, when deciding on patio furniture, make sure that you're considering what you want to actually DO with the space once it's complete.
If you want to host parties, then a considerable amount of chairs and table space is a must. If you're looking to stay warm in the winter, you should consider a fire pit of outdoor heater.
If you want to just rest and relax in the lap of luxury, then thick, comfortable cushions are going to serve you well.
In the end, it all comes down to taste. Just make sure that everything that you're getting can withstand a little bit of sun damage.
You're putting time and money into choosing this setup, you might as well make it last as long as possible!
So, there you have it!
There are so many things that you can do with an outdoor space, especially one that still offers the serene security of a roof.
Just get creative, work out what you want to do outdoors and throw yourself into it full-force!
Good luck and happy holidays!