Beware of Blocks Below The Road
On a summers day, during a period of dry weather, I came across these recently built houses with lines of sandbags!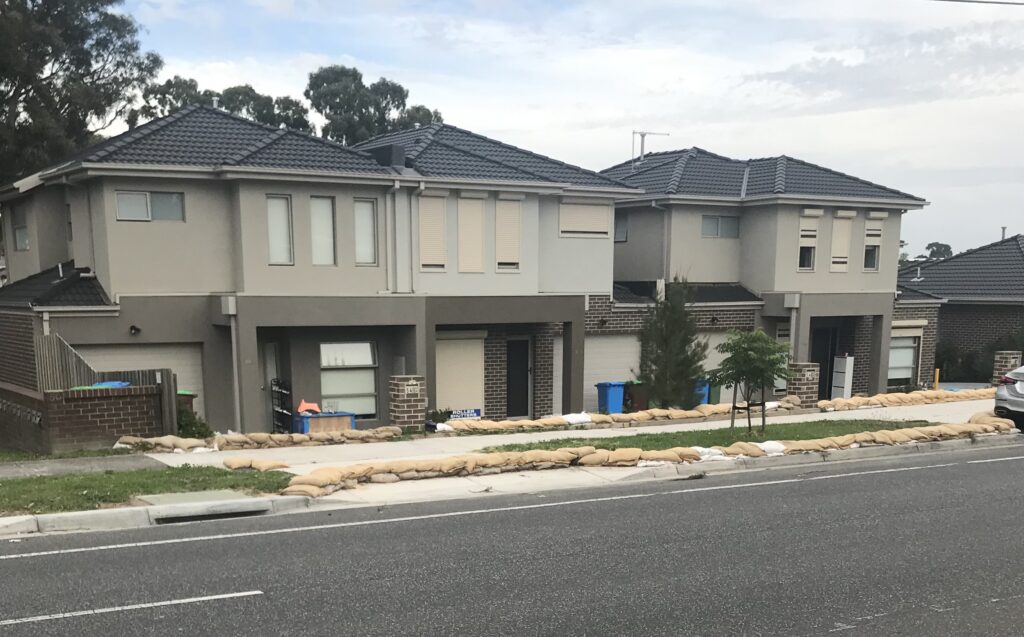 You would think that the houses must have fronted a river!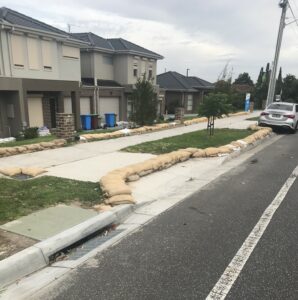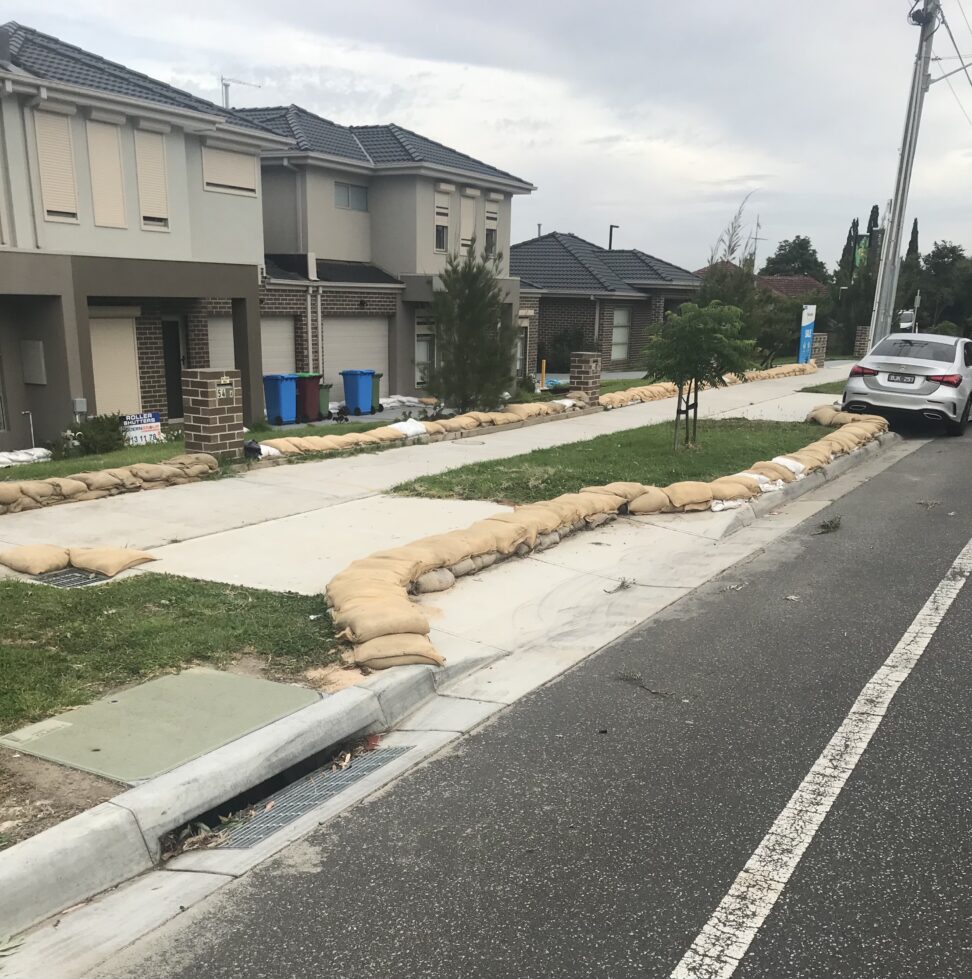 Not much chance of getting a car in the garage!
So. . . . What's the story?
Well its in a long established suburb where large blocks are being subdivided.
That means the drains, which were designed for an estate with lots of gardens, are now in an area where all the water quickly runs of the roofs.
Any heavy rain and the drains become overloaded and then water starts pooling on the road
Well the houses are built facing a low part of the street, so it doesn't take long for the water level to rise to the footpath level and then start flowing down the driveways.
What makes it even worse is cars driving through the flood water and creating a wash!
For more unusual  house pictures go to  What the………………….?