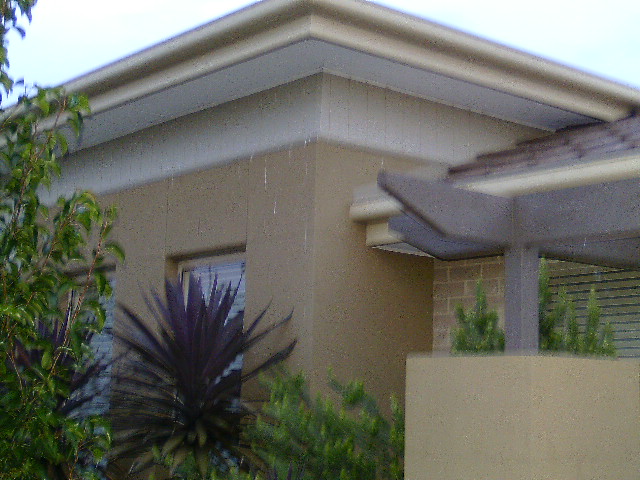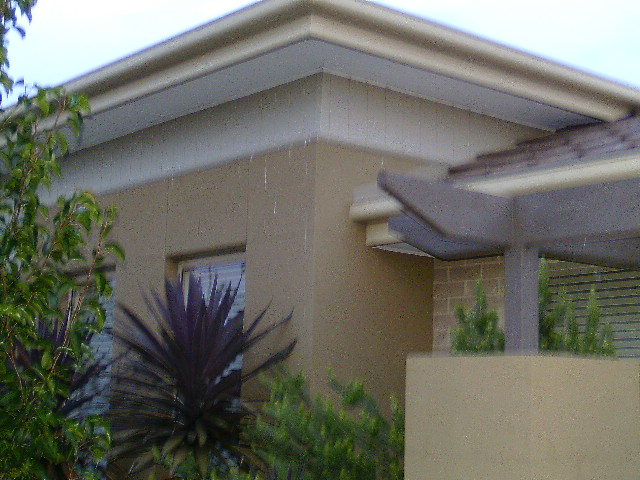 Here is one facade detail I first saw a few years three ago.
Its one of those 'WOW' features that builders like to use to make their house look different.
The walls are built in rendered brickwork to about 200mm below the eaves and then the gap is set back and finished in timber.
So what don't I like about  it? Well…..
It gives the impression they ran out of bricks and have done a bodge to finish the job.
It going to be really fiddly to paint that woodwork in a few years time.
There is likely to be less insulation which will cause a colder band around the ceiling which could be a site for future condensation, and mould.
And finally….. If you look closely you will see some white streaks below the ledge. That because on wet nights birds perch on the ledge to shelter from the rain and while they are perched they sh!t down the front of the facade.
For more Fails and Unusual Houses go to What the………………….?