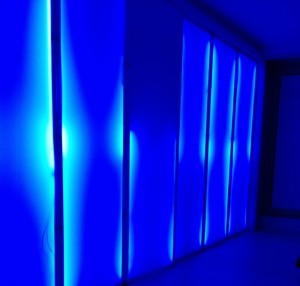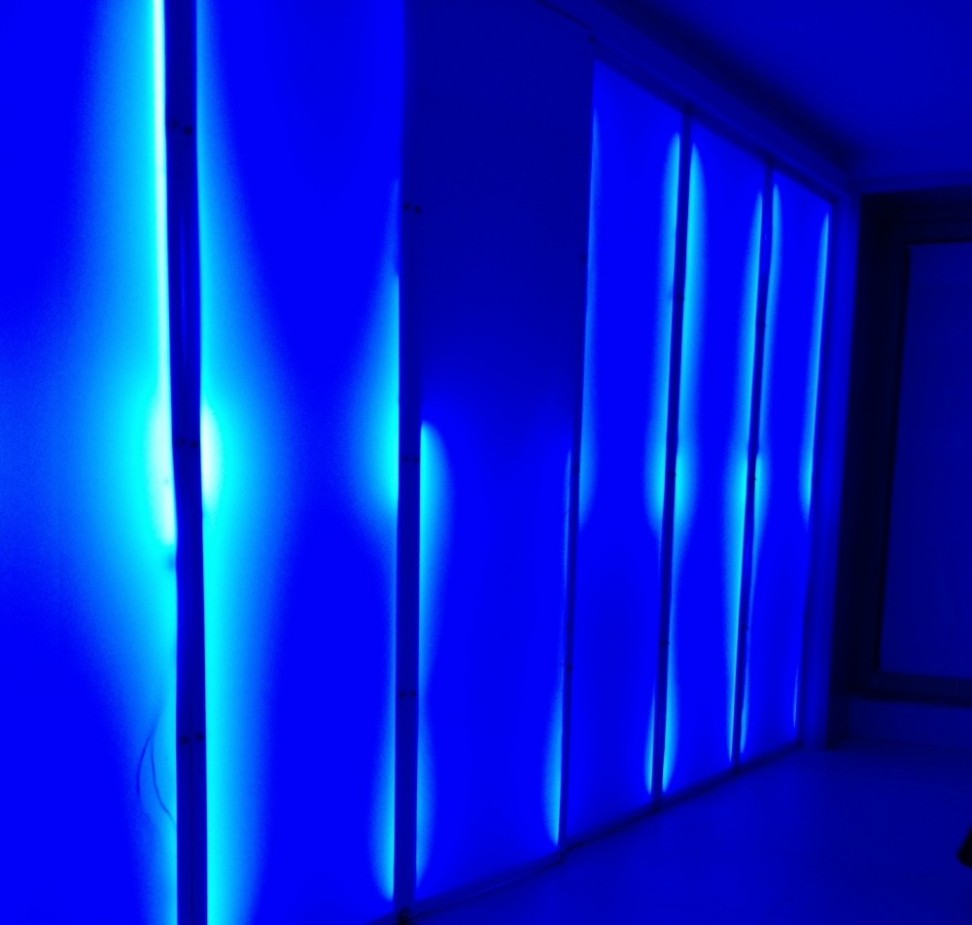 Earlier this week I posted about the quirky apartment we have rented in Rome.
Here are a couple more photographs.
The first shows the wall that separates the entrance hall from the Bathroom / Laundry.
The wall is a translucent material with a blue tinge on the external surface and a white surface on the bathroom side.
The lights are mounted inside the wall to illuminate both rooms.
I am sure you will agree that it gives quite an unusual effect.
Another interesting thing was the security.
This photo shows the locking mechanism on the steel lined door.
It looks more like the lock on a bank vault than a domestic dwelling.
Don't think I have shown you all the quirks;  I have left some for any readers to check out if they decide to visit.
See the previous post on a Quirky Rome Apartment to find out more.
 
NB. I have not been paid, nor received a discount on accommodation, for this post.