Electrical Planning – Bedrooms 2, 3, 4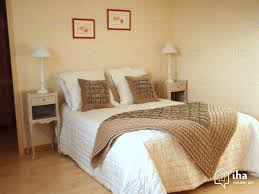 Secondary bedrooms are usually considered less important that the main bedrooms but that doesn't mean that the electrical planning doesn't need to be considered.
You need to think about the different possible occupiers of the room over a wide range of years.
It might start out as a guest bedroom, or nursery. . .  but may finish up as the live at home bedroom of one of those SKIPPERS (Single Kids In Parents Pockets Eroding Retirement Savings)
Perhaps you don't want to make it too comfortable for those young adults!
Our spare bedroom is set up as a sewing room, and has our printer.
Here are a few thoughts for planning:
Next to bed, power sockets for radio alarm, phone charger, electric blanket, bedside light, on both sides.
Desk location, power sockets for computer, desk light, printer.
Other locations, power for TV, DVD player, stereo, game console, and phone charger.
Don't forget the hair dryer.
Other cabling may include a TV Aerial Socket and possibly a data connection.
As the use of the room changes sockets may be in the wrong positions so you can't plan exactly.
My recommendation would be to go for a minimum of four double sockets. One close to each corner.
What does your teenager have that I've forgotten?
For similar posts see Electrical
More Electrical Planning including Check Lists in the