How Many Construction Inspections?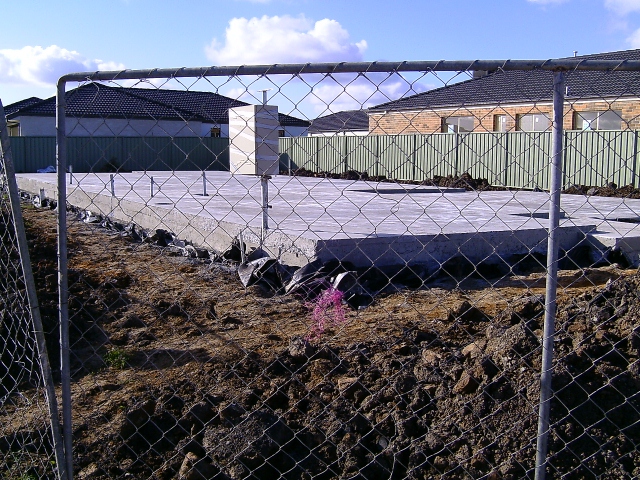 Well I do my own inspections, so for my houses they have been at least once week. . . . . but if you are paying $4-500 an inspection for a professional you might want to consider the options below!
Just remember the fewer professional inspections the more you should take an active interest yourself.
Option 1
Five Inspections based on the Standard Progress Payments
Base – Best to inspect

before

the slab is concreted to check:- The slab is in the right location, plumbing is in the right place, and site is properly drained to avoid the ground becoming waterlogged.
Frame – This is the main structural component of your house. It should be assembled properly and according to the engineering details. The slab can also be checked for problems.
Lock Up – Time to ensure that the outer shell of the house is weatherproof and the brickwork is satisfactory. At this stage check  if pipe work and electrical cabling are in the right places. You may also be able to check if  the insulation is correctly installed.
Fixing – Waterproof membranes in wet areas correctly installed. 

 Architraves, skirting, doors, baths, basins,  sinks, troughs, wall cabinets, cupboards, bench tops, shelves, properly fixed in correct locations.

Practical Completion (PCI) – The last chance to get mistakes and omissions sorted before Handover.
Option 2
Three Inspections
To save money you could reduce the number of inspections to the following three.
Base – As 1 above.
Pre-Plaster – As the frame is still visible before the plasterboard is installed this becomes a combined Frame, and Lock Up  Inspection.
Practical Completion (PCI) as 5 above.

 
Option 3
Some people might only be prepared to pay for one inspection and go for the PCI.
My thoughts would be the Pre-Plaster Inspection would be the one to choose.
This is a chance to pick up any serious structural issues before they are covered up.
The PCI Inspection really is more about picking up finishing quality issues than structural issues.
See the PCI Guide for advice and extensive checklists….only $4