10 Things Needed For An Occupancy Permit
When Can You Get an Occupanct Permit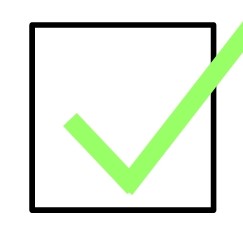 Did you know you can get an Occupancy Permit before your house is finished?.
Useful to know for all those owner builders who want to move in while they finish.
The point of an Occupancy permit is to protect the safety and health of people who occupy and visit the house and to enhance the amenity.
What Needs To Be Completed
Here's the list of things that will need to be checked off before you get a Certificate of Occupancy:
Building is watertight. (roof and walls)
Damp prevented. (Damp proof course OK and ground below DPC sloping away from house}
Roof drainage connected to an approved point of discharge.
At least the kitchen sink and one bathroom are connected and working.
All handrails and balustrades installed. If you have a swimming pool the fences should also be in place. (Even if the pool is empty there is a falling hazard)
Waterproofing of wet areas completed.
Smoke detector/alarms installed and fully operational.
Power installation completed to the satisfaction of the electricity supply authority. (Power company's seal on meter)
If gas cooking is to be provided, the pipework is connected to the unit and the house ready for connection to the gas supply.
Water supply connected to the building.
An occupancy permit is not evidence that the building complies with the provisions of Building Codes and Regulations 2006."
See Types of New House Permits to see what permits you need before you Start