Why Display Homes Are An Attractive Option For Home Buyers
Guest post by Hubert Dwight
Homeownership is something that many of us aspire towards, and something that offers us the opportunity to secure our future and the future of our family.
The only problem is that homeownership is becoming more and more expensive as property prices rise and the market becomes more and more crowded.
Thankfully, to meet the growing demands being placed on the market, there are a number of innovative solutions being created to meet this opportunity.
We've all seen the property estates that are popping up in cities with a range of beautiful brand new homes available to purchase, often for a greatly reduced price as compared to the established homes within the city.
These estates are usually located within commuter distance of the city – another key selling point of many buyers and investors.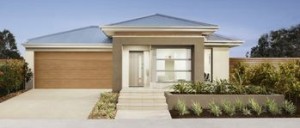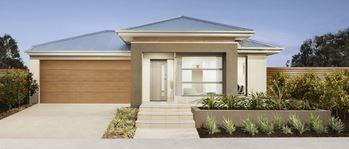 What you might not know however, is that it's possible to purchase the actual display home that is used to showcase the houses available from the developers.
Yes, developers are building their showcase display homes and are offering these for sale to prospective buyers as a savvy way to achieve a great return on a property from the very beginning.
A display home is an attractive option for home buyers and we've created a short list of points as to why.
Take a look here to find out why buying a display home might be a great option for you.
Secure Your Future
Buying an investment property is a goal for many investors as they seek to diversify their assets and to gain greater financial freedom.
An investment property that is a display home, means that you're securing a great property which is landscaped and complete with fittings and furnishings.
How it works is that you purchase the display home, and the company then rents it back from you and continues to use it as a display home for a set period of time.
You can then use the rent to pay your mortgage.
This equates to a positive cash flow property with a very reliable tenant from the get-go!
During this time, the developer will also pay the outgoings like insurance, gas, rates and electricity.
When the rental period is complete, you'll have the option available to you to move into your beautiful home; to sell it; or rent out the property to a tenant.
No Waiting Period
When you're buying an off-the-plan home, the process is such that you pay a deposit on the home or land based on the price at the time, and then you make incremental payments during the life of the property as the building process continues.
Often, you'll find that the property has already increased in value by the time your build is complete and you'll be left with some equity – a huge bonus for any investor.
The only problem is that while you're waiting for the build to be completed, you're not obtaining any rental return on your property, so there is that to consider.
The perks of buying a display home is that you're getting rental return immediately, and you're also enjoying any capital gains that might occur on the property during the rental time.
Beautiful Home
A display home is the jewel in the crown of any estate.
It's the house that prospective buyers are going to be seeing when they're looking to buy, so it's in the best interests of the developers to make sure that the display home is a stunning example of their best work.
What this means for you is that you're going to be the proud owner of the best of the best as far as their houses go – which means that you'll have a top-quality home with exceptional fittings, fixtures and coverings.
Well, these are just a couple of excellent bonuses that you'll get when you purchase a display home, so perhaps take thee into consideration if you're an investor looking to buy and seeking a positive cash-flow option for your portfolio.
Happy investing!