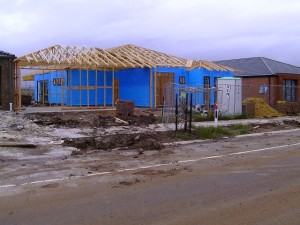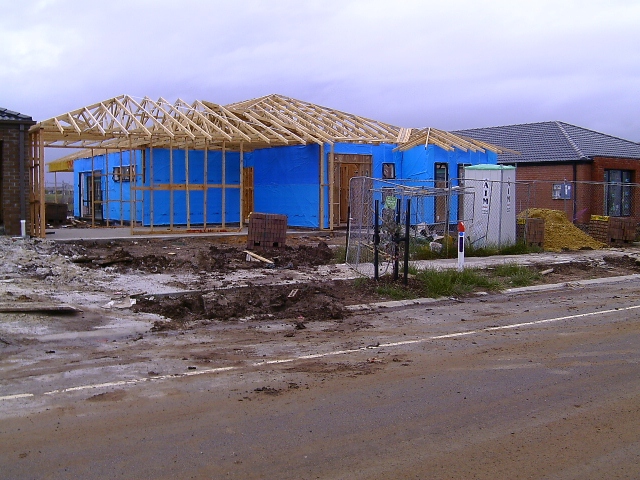 At the end of the day what everybody wants is a quality house built at the right price.
So does the size of the builder matter?
Here is my experiences:
Small Builder
We had our first Australian house built by a small builder and we were very satisfied with the result.
One of the reasons for choosing the small builder was that we had just moved to a small country town.
We felt that the well established local builder we chose must be building to a good standard otherwise he wouldn't be getting work.
Also in a small town it was reasonably easy to find people who could give you an independent view about the quality to expect.
As the nearest large builders base was in a town an hours drive from where we were planning to build we were concerned that travel costs would increase the overall costs.
Further advantages of the local builder were he was happy to build the house to our design, and that he promised, and delivered on the promise, to complete the house in five months.
In spite of me being about the most "hands on" clients that he had ever had we became long time friends with builder. A good result all round.
Large Builder
Our last house was built in Werribee, by one of Ausralias largest builders Metricon.
For this Melbourne Suburb we felt that it would be hard to get reliable references for a small builder.
We decided that a large builder would do a good job as they would be keen to maintain a good reputation.
Having had a look at a number of show houses we felt that one of Metricon's standard designs was fairly close to what we wanted.
They  were also prepared to amend their design to meet the majority of our requirements.
For this house we were sure that travel costs weren't an issue with several houses being built be this builder on the same estate.
One disadvantage with dealing with a larger builder is the whole process become more bureaucratic and it took a lot longer than five months to complete the house.
Overall we were happy with the house.
What made you choose a particular builder?