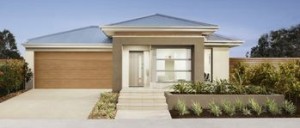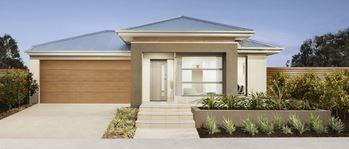 The thing you need to remember when visiting a display house is it is not a real home, it's more like a television set with tens of thousands of dollars of upgrades.
The builders want to show off their houses in the best light so you can't blame them . . . but don't forget you are buying your home.
Here are some of the tricks that big builders can use to make the house feel more desirable:
Internal doors removed to make it easier to walk around.
As much open plan as possible, but remember this won't work as well when using it has a home. . . For example if someone wants peace and quiet while someone else wants to watch TV.
Higher than normal ceiling height.
Lots of mirrors and glass furniture.
Less furniture, for example just a bed and a bedside table in a bedroom.
If there are a couple of different sizes of the same model – the show house will be the bigger size.
Build on a larger than normal block to make it seem that there is more space around the house. . . or build two or more show houses with no fences between the houses.
Large windows to make the house seem light and airy. Remember the builder is happy to pay for higher heating and cooling bills for a year or so, if they get sales.
The minimum number of power sockets, remember the home entertainment units don't have to work and nobody has to cook in the kitchen.
Some smaller builders may not even furnish the show house, which can make the rooms seem much bigger than they really are.
These are some of the things that you could see that won't be in the standard package:
High quality kitchen and bathroom fittings.
Gas log fires
Expensive light fittings.
High quality tiles.
Landscaped gardens
High quality paving.
Water features
Fences.
Decks.
Other subtle tricks I have seen to make a show house more home like are are:
Coffee or baking smells to give a subtle message.
A few tins in the larder and cups in the cupboard but nowhere near how much you might need if you lived there.
A few clothes hung up in the Walk In Robe.
Toys in bedrooms.
A lace nightie laid across the bed in the master bedroom to make it more like a home.
One builder in the UK even paid someone to live in the house at the weekends, and show people round "our home".
What things have you seen in show houses?