DIY Christmas Decor that even Kids can Help with
Guest Post by Edward Francis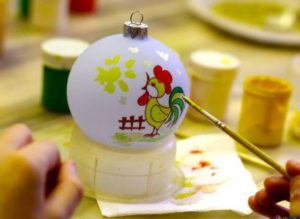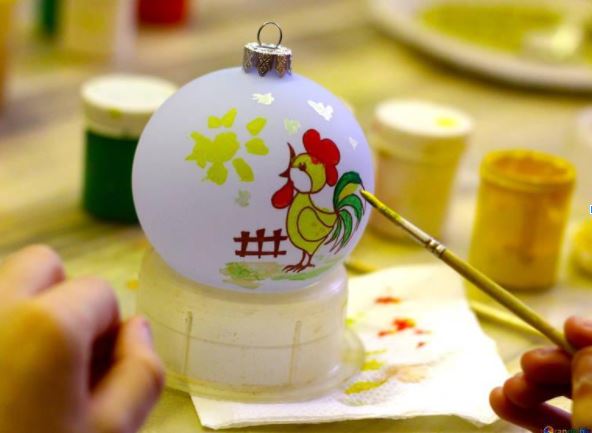 Christmas is approaching and everybody will be purchasing unique decor.
Kids will be excited to receive Christmas themed gifts, cards, crafts, and ornaments too.
Children are more energetic than grown-ups and rather than buying decor this season, you can let them use their energy to help you make Christmas decor.
DIY activities are a fun and exciting way of keeping kids happy and occupied as well as igniting their imagination and creativity buttons.
Furthermore, your kids get to enhance their limp coordination and develop their skills concurrently.
Below are Christmas decor items that your children will love making.
Ornaments
Ornaments can be made from readily available items in any commercial holiday decor company or around the home.
In addition, ornaments are easy to make and children can easily make them with minimal assistance.
You can have them create attractive ornaments to hang on the Christmas tree.
You can keep these as mementos to relive the memories once the kids are all grown.
Below are some Christmas themed ornaments.
Icicle Ornaments
Creating icicle ornaments plays a major role in enhancing your kid's fine motor skills.
In addition, it is a chance to have your kids exercise their creativity with different patterns and colors.
For these ornaments, you will need a thread, beads, and metallic pipe cleaners or foil.
This exercise requires lots of focus to thread a pipe cleaner or foil through the beads.
Curl the pipe cleaner several times at the top and last beads to prevent the beads from falling off.
Ensure to leave some space between the beads to reveal the silver or metallic feature between them.
If you want to achieve a coiled effect, you can have the kinds wind up the pipe cleaner around a pen, slide it off after a few minutes, after which they can slightly stretch it.
Complete the ornament by sliding a thread on the topmost bead and knotting it.
Hang your finished icicle on your Christmas tree and enjoy how they glitter in the light.
Paper Candy Rods
Paper candy rods are easy and fun to make and you can have your kids hang them on the Christmas tree.
Still, you can exhibit them in a huge container, use them as a table or gift toppers, or curl them up to form a garland.
Paper candy rods are addictive and you can trust them to keep your kids occupied for a long time.
Kids get to exercise with a variety of color combinations which helps them improve their creativity.
You will need various items to make paper candy canes which are; scissors, markers, tape, and white paper.
To roll up the candy rod you will need to square the paper and use markers to draw 4 to 5 lines across the bottom and down one side of your paper.
You do not have to achieve perfect straight lines.
Now turn the paper and roll it diagonally beginning with the blank corner and finishing with the opposite corner.
Secure the end using a piece of tape.
It is easier for kids to curl up the paper around a pen or pencil.
Roll up one end of the candy rod around your finger to achieve a curved effect.
Ribbons and Bows
What is a festivity without ribbons and bows?
They bring out a holiday flair everywhere they are used.
Tying perfect bows is not an easy task for both adults and kids.
However, you can buy pre-made bows and have the kids use them creatively to make beautiful crafts.  
They can hang them on the Christmas tree or twist them on candlesticks.
Drape a ribbon across tables or garlands to form irresistible craft pieces.
Christmas Tree Pieces
You can have the kids create a well cut out Christmas tree.
You need a Manila paper, glue, scissors, and different colored paints.
Since kids may have difficulties cutting the Christmas tree.
You can cut it and have the kids decorate it according to their preference.
This craft requires extra patience and is, therefore, ideal for kids who can sit still for long.
Conclusion
Do not spend huge amounts of money this Christmas on decor..
Try these simple DIY crafts and ornaments together with your children.
This is guaranteed to nurture their talents and skills and cuts down your festive season expenditure.