Who Should Pursue a Career in Construction
Guest post by Andre Smith
The world offers a seemingly limitless number of choices when it comes to choosing a career.
Some people know what they want right away, while others take most of their life to discover their calling.
Most places of employment require the usage of some sort of structure, so the world needs people who work in construction based careers.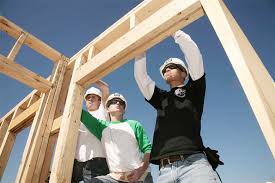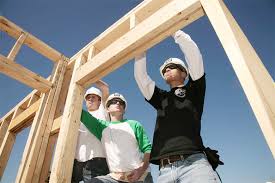 A person who would enjoy construction will have a few different qualities.
One of the qualities a person in construction should have is an interest in buildings.
Without this, a person will likely feel stuck in the job and as if they have wasted their life.
When choosing to work in construction, a person should be satisfied with what their life will become.
People who like problem solving and pay attention to detail are people who may benefit from a career in construction.
There are many problems that may be present in construction.
For example, the plan for a building may not work out the way it was predicted, so a worker will have to work around this issue to complete the project.
This would also require an attention to detail so that the problem is solved without creating more problems.
Organized people who are motivated to meet deadlines would do well with a career in construction.
Deadlines are important to meet because construction projects can cause inconveniences for people.
By staying organized, a person will be able to get the job done efficiently because the person will already know what things are and where those things are needed.
A person who wants a meaningful career may also consider construction a nicely suited career.
People who work in construction build many places that are necessary for society.
Hospitals, political buildings, and houses are just a few of the things are person could build.
Without these buildings, society would have a challenging time functioning.
Without construction workers, these buildings would not be built.
People who enjoy traveling should consider a career in construction.
There are jobs all over the place for construction workers, so all a person has to do is secure one. after that, the person
gets to work in new place and experience a new culture.
There are not many other jobs that offer such a great ability to travel to far, diverse places, but construction is one of them.
Getting a job in construction is not necessarily hard, but there are things a person can do to improve their opportunities to get a job.
One of these things is taking a course to earn a Diploma of Building and Construction.
This can give a person a head start on earning jobs such as foreman or site supervisor.
To earn this diploma, a person can take an online course, giving people the ability to choose when to begin and study within the confines of their schedule.
The course will give students the skills needed manage, plan, supervise, and finish the construction of medium rise buildings.
As such, the course is relatively in depth to ensure students master the skills for these sorts of jobs.
The course will teach students skills that allow them to make cost estimates, manage different areas of construction jobs, and sustainable design techniques.
Additionally, the course will allow students to become licensed in many different countries and states.
While a career in construction is not for everyone, there are some people who will thrive in this career.
Organization, time management, and problem solving abilities are a few examples of
traits people who should consider construction may have.
The diversity of construction makes it an excellent career choice.