Guest Post by Hubert Dwight
Putting together a gorgeous bedroom set can be stressful and often quite expensive.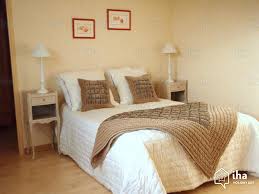 With that said, a couple of key pieces and quality purchases will result in a timeless creation generating the right ambience for your boudoir aiding a peaceful sleep haven.  
Understanding the difference between down quilts, doonas, coverlets and comforters will help you ascertain what it is you are after, how to use it, what works best with what, all in the hope of helping you achieve a beautiful night's rest in complete comfort.  
Down Quilts
Goose down quilts are the ultimate in warmth and being premium – last for years and years.
Thanks to the count of goose down, warmth is assured providing superior insulation as their pocket like design keeps the down in place, simultaneously ensuring it settles naturally for the most wonderful, cozy feeling as you snuggle underneath it.
Chinese made quilts offer those on a budget value for money too, as they still provide warmth and durability.
Australian made woollen quilts are also a fantastic alternative and are perfectly suited to those who find goose down too warm.
To protect your down quilts (also known as doonas), ensure you purchase a quality bed topper or mattress protector along with a breathable cover.
Doonas
A doona is essentially the same thing as a down quilt.
Like down quilts, we recommend doonas are inserted into a removable cover, much like a pillow and pillow case.

Doonas with their covers are designed to be used alone (with no sheets) as the insert can be removed and dry cleaned/placed on a gentle wash cycle and obviously the cover can be laundered also.
In Winter, many choose to use doonas with sheets but most like doonas as they reduce the complexity of making a bed due to it being a single covering versus using a combination of bed sheets, blankets, quilts and other bed covers.
Coverlets
Fantastic for hot sleepers or perfect during Summer!
A coverlet is a lightweight, often non-reversible bedspread that is usually woven.
Designed as a decorative layer to go over thicker bedspreads, coverlets are quite thin, making them appropriate for use as stand-alone bed covering, depending on their weight and season.
They can also be used as throws on a bed or sofa.

A coverlet will often have matching pillowcases, but like any interior styling – it's not mandatory that all pieces match.
Premium Egyptian cotton, silk or bamboo make wonderful coverlets and with classic, or colourful designs, enhance the feel of a room in an instant.
Comforters
Thick and sometimes quilted, a comforter differs from a quilt in that colours are generally dyed into the entire fabric and patterns are not ornately sewn in.
Typically, comforters are filled with layers of material ranging from polyester or synthetic fibres, down feathers, wool or silk.
The amount of filler, determines the amount of warmth comforters generate.
Comforters are stitched or quilted to ensure the filling is evenly distributed.
Comforters are intended to sit on top of bed-sheets, but those who want to create a layered look should let their creative juices run wild.
Scarves and throw blankets
For a splash of colour, contrasting pattern or texture – it's amazing how a simple throw blanket or even a scarf can add to the overall look and feel of your bedroom's design.
These can be placed along the foot of the bed, laid vertically or even placed along the bottom of pillows.
When it comes to bedroom interior designing and styling, if it looks good, is functional and feels right – it works.
Trust your instinct.
Just remember to always read the care instructions for all your bedding purchases.