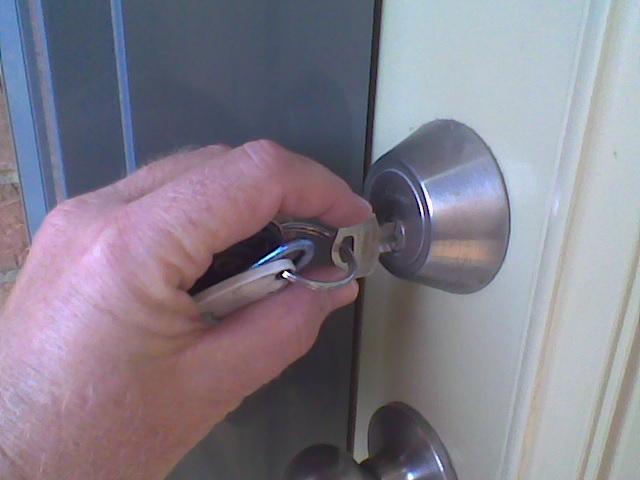 Have you ever thought about who has keys for the locks on the doors of your new house?
After all there are lot's of tradies working on the house after 'Lock Up' stage.
Well these days most builders use Construction Locks, sometimes called Project, locks. These are a special type of lock which comes with two types of key:
The Construction Keys
Standard pattern 'master' keys which are given to all the tradies, who can with a single key enter any of the builders houses under construction
The Final Key 
These are the keys which is given to you at handover. Once you use this key it displaces some ball bearings in the lock which should mean the Construction key will no longer work.
Some of the things you should know about Construction Locks are:
Before the end of the handover you should make sure you use the Final Key in every door lock in the house. check each lock with all the keys you are given. This will ensure that:
Every lock will be changed to only open with the final key. (It's worth borrowing the site supervisors key to make sure his key no longer works)
All the locks, and keys work properly.
The  locks the builder uses are unlikely to be expensive/high quality.
Although the construction key won't work there will be a limited number of final key combinations for this type of lock. If you want in increased level of security it could be worth getting a locksmith to re-key the locks as soon as possible. The cost is going to be around $60-80/lock plus a call out fee.
Would you go for better locks?
The Settling In Section contains lots of advice on what to do after
you have moved in your new house