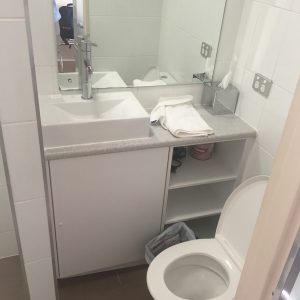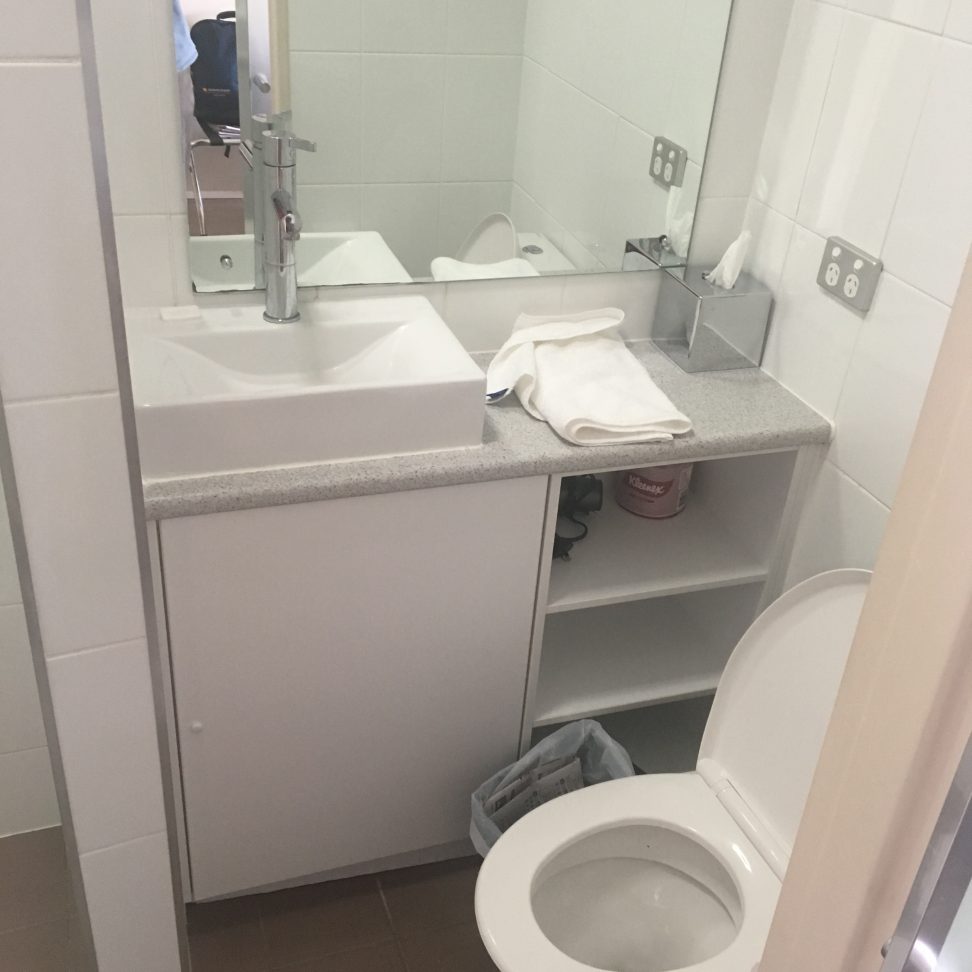 Would you like a small ensuite for a guest bedroom?
If you are wondering how small you can go and still fit in a toilet, shower, and wash basin, then visit a budget hotel.
Last weekend we stopped at an Ibis hotel in Adelaide.
The photo shows the wash basin which you have to stand against the toilet bowl to use.
The wall on the left is the edge of a shower which is around 900mm x 1,000mm.
It was quite hard to photograph to see how it was arranged; so there is a sketch plan below to show the layout.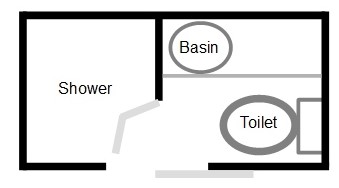 It may surprise you to know that this isn't the smallest en-suite we have encountered.
That was in Singapore where you could have a shower while sitting on the toilet.