So here is a map of places withing 50km of where I live now.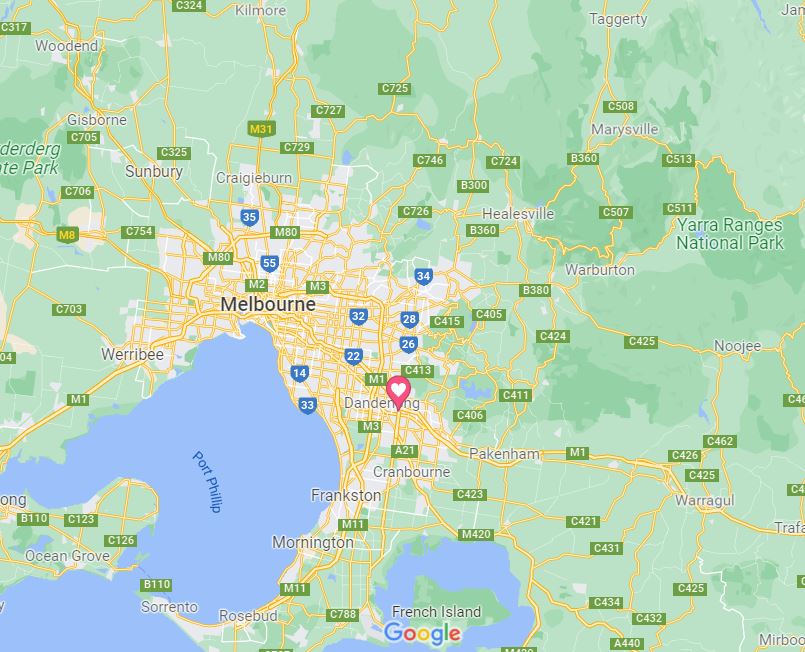 As you can see it covers City, Suburbs, Bayside, the Coast and Rural Areas.
Here are a few things you need to think about when deciding to look for an area to live:
How far is the area from your work? Will it still be convenient if you change your job?
Are there good road links to your work? Lots of traffic lights and railway crossings can add substantially to Journey Times.
Is there good public transport links? In some Melbourne suburbs being within easy walking distance of the station can put more than $50,000 on the cost of the house.
How close are the:
Shops and Supermarkets?
Restaurants and Cafes?
Pubs or Clubs? Saves worrying about the breathalyser!>
Sporting facilities? Most parents will appreciate this as most Saturdays can be spent running a 'Taxi" Service.
Parks and playgrounds?
Doctors?
Hospitals?
How good are the local schools? Or will you be sending the childeren elsewhere which can brings up a whole extra range of transport problems.
Is it close to relatives? Close enough to babysit .but far enough to need to get the car out is my rule!
Is it close to the Beach or the Bush
What's important to you?