Construction Stage 3 – Lock Up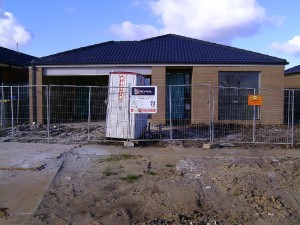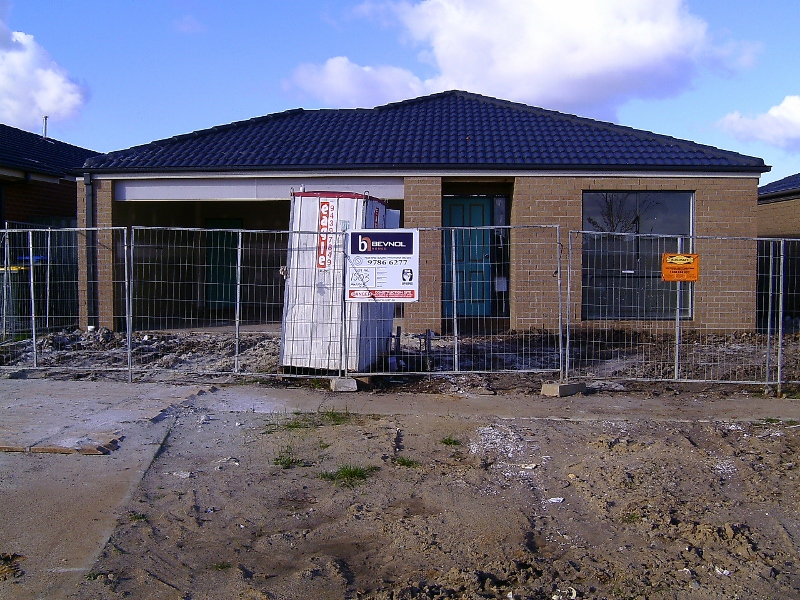 The house really starts to look more like what you expected as the build advances from the Frame Stage to Lock up.
Looks however can be deceptive… in actual fact the building process is really only 50% completed at Lock Up.
Here are the work items that comprise this stage of the works:
Building Wrap This wrap is used to protect the building, retain the insulation, prevent drafts, and allow moisture vapor to escape from the insulation. In its basic form a reinforced paper such as Tyvek may be used. Higher specification materials include additional insulation and/or reflective coatings.
Attach Windows Normally the window frames are attached to the frame before the brickwork starts and the brickwork is then built against the frames and tied in.
Clad Roof This may or may not include sarking under the tiles or roof steel. (Sarking is only required for certain wind strengths and roof slopes, although I think its always worthwhile.
Completed Walls This will be the brickwork or the typical house. In the case of a rendered house it may be blocks or even an insulation system instead of bricks. The render is not applied until later in the construction process
Attach Facia boards and Gutters Once the external walls are finished the facia boards, and soffiet boards if you have got eves, are fitted. Gutters are often fitted at this stage although the downpipes are frequently left until later.
Install Doors Of course to lock up the house you need doors. If you have specified expensive doors the builder may well fit temporary doors to make the house secure. The proper doors will only be fitted before the final inspection to minimise the chance of damage.
Once the house is at Lock Up it's the last time you will be able to sneak round and inspect the work at night! You will need to make appointments now to check up on things.