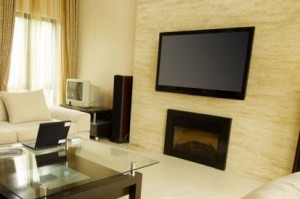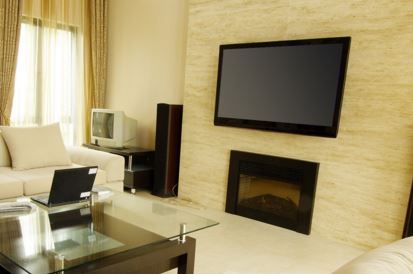 What is the 'Focal Point' of your new living room going to be?
This is something to think about when you are planning your new house as it will involve the layout and furniture of the room.
Generally there are three options.
The Fireplace
When i was young . . . in the 1950's, (In the UK) this was the traditional focal point to a room.
Now with central heating the fireplace, in many home,s has lost its importance.
Many homes no longer have a fireplace as standard, but it can be an expensive 'upgrade'.
The View
A window can be a great focal point with a few qualifications;
The view needs to be pleasant . . . not a view of a colourbnd fence 1m from the window.
The view need to be visible when you are sitting down.
What happens at night when it's dark and/or the curtains are shut?
The Television
As television screens have increased in size over the years the TV has become a more important focal point.
In many rooms I see the television is not only a focal point, but dominates the room.
How Many Focal Points?
I think rooms can work well with two focal points.
In our current living room our focal points are a great view and the TV. These are on adjacent walls with both in direct line of site from our normal sitting position.
I have seen several rooms such as the photo rooms where the TV is mounted above the fireplace to get three points, although I'm not so sure about the idea as I think the heat can affect the TV.
I also prefer the TV to be at eye level rather than looking up at it.
Photo from godfatherstyle.com