I've just returned from the City of Yazd in Iran and as usual I have been looking at houses and buildings,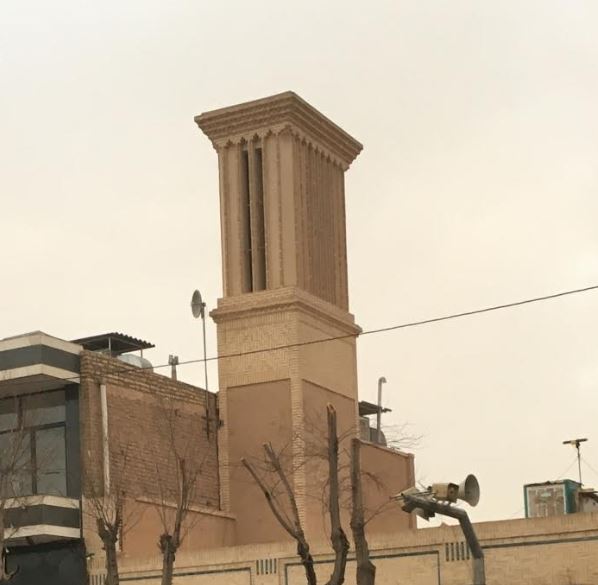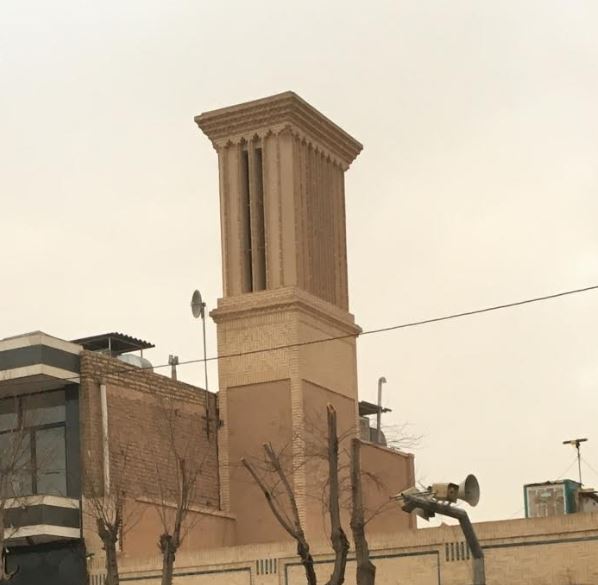 I bet you thought air conditioning is a fairly recent invention but that is what these wind tower structures have been doing for thousands of years.
Yazd is a desert city with a large variation in temperature between day and night.
During the time I was there it was around mid 20's during the day and below 5 at night
A windcatcher can work in three ways,
pushing airflow downward using direct wind pressure.
pulling airflow upwards using a wind-assistance.
pulling airflow upwards with a solar-assisted temperature gradient.
Often at the base of the wind tower there is a pool or fountain to help cool the air.
For more information about windcatchers check the article in Wikipedia
Interested in travelling to Iran? . . . . there is more information on my new website www.TravellersHacks.com