Sliding Patio Doors – Occasional Use Only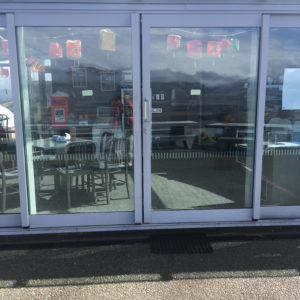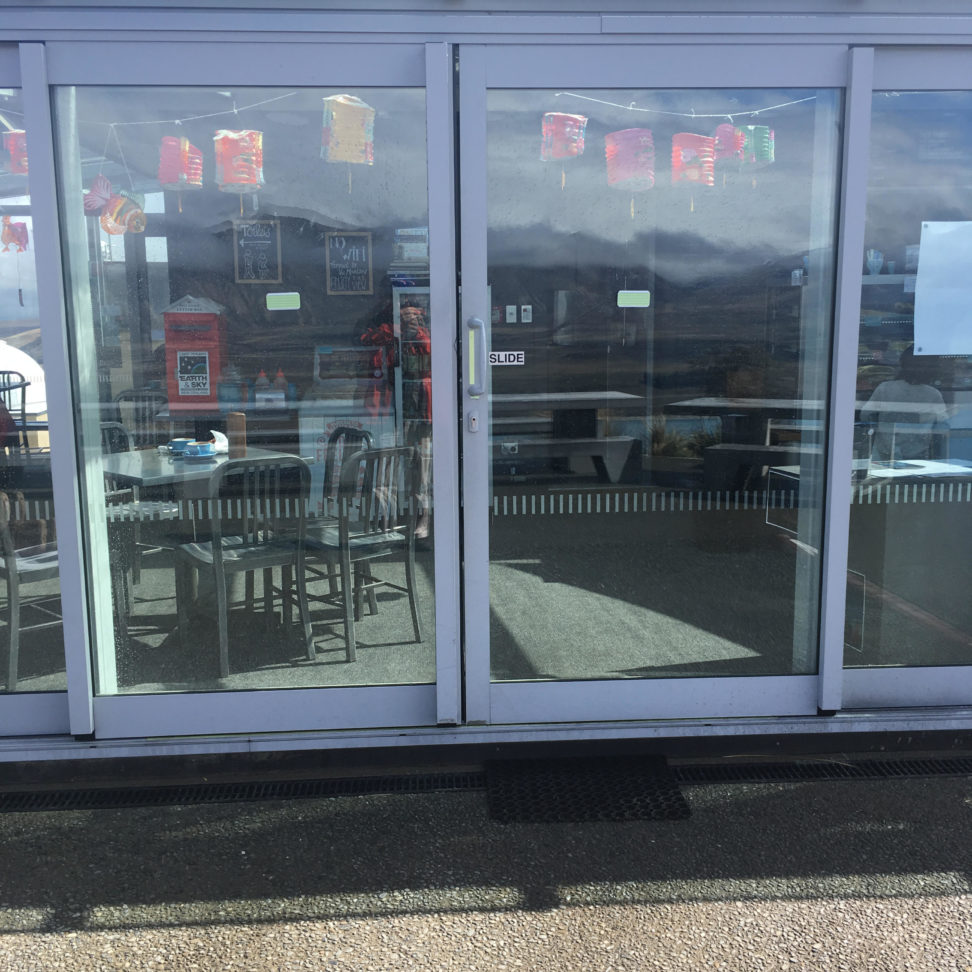 These sliding patio doors were the entrance to a cafe that I visited the other day.
It was no surprise to find they didn't open very smoothly.
It reminded me of the first house we built in Australia where we used patio doors to let the dogs in and out of the house.
The Problems
Most patio door components are not designed for constant use.
The doors are fairly heavy but run on a couple of fairly small nylon wheels
My experience is that the wheels the doors roll on will only last for 2-3 thousand openings. . . . . Sounds a lot but open them twice a day and they will be badly worn after 3-4 years.
You can get new wheels which are a bit fiddly to fix; however that's not the end of the problem.
After a few more years you might find the door tracks, which are often fairly soft aluminium, are also badly worn, and that can be a tricky and expensive fix.
I'm not saying don't buy patio doors . . . just don't use them in places where they will be in daily use.