Channelling the 'Retro Vibe' In Your Humble Abode
Guest Post by Hubert Dwight
It's always an exciting time when you decide to do some decorating a home.
Whether you're looking to give your existing home a bit of a facelift or if you've moved in to a new place and want to impart your own personal touch on to the place you call home, it's fun and rewarding to decorate.
The aesthetic that accompanies the places that we call home can vary wildly from person to person, depending on one's personal style, taste or design skills.
You'll see a huge range of variation between different people and their homes, and the furnishings, decorations and artwork are going to vary a great deal from home to home.
After all, we're all different so why shouldn't our homes be?
There is a wide range of home decor styles that you can draw on when you're seeking inspiration.
You will see a huge range of styles reflected in various furniture stores and home furnishing stores.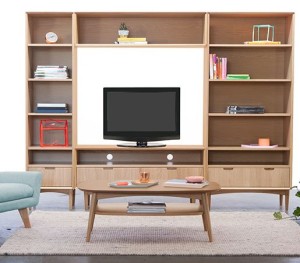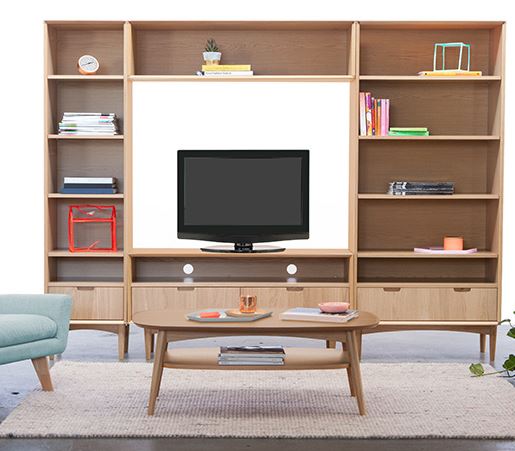 Regardless of where you look, a design style that has managed to stand the test of time is the style of Retro Furniture.
No matter what design magazine or home stylist you turn to, you'll find the elements of retro furniture seeping in somewhere.
The beauty of retro furniture is that it manages to tie in a kitsch and slightly off-beat vibe with the unmistakable hallmarks of comfort and relaxation.
Retro furniture is designed to be used and loved, so take a look at how you can channel that beatnik vibe in your home.
Step One
Draw your inspiration from old movies and books from the 60s and 70s.
If you could picture James Bond and Pussy Galore circa 1978 sitting back and sipping a martini on the lounge you're eyeing up, then chances are you've got yourself a plum piece of retro styling!
Make sure that you always plump for quality over the aesthetic if your budget allows.
As an added tip, find out the names of some designers who were operating and manufacturing goods in the retro furnishings arena during the 60's and 70s for some more inspiration.
Step Two
Hit the op-shops and thrift stores to get a great deal on some absolute gems.
If you spend enough time wandering around the thrift shops, you're going to be bound to find some awesome pieces.
Enlist a buddy or a willing helper to give you an extra set of eyes (and it will also give you someone to help
you carry your incredible finds to the car!).
Step Three
Think lamps, low lighting and soft furnishings.
The retro style is all about mixed mediums so combine some vinyl or some polished wooden furniture with soft shag pile rugs or throws.
Throw a lava lamp or a soft down lamp into the mix, and you're well on your way to having the retro lounge room or bedroom of your dreams.
Step Four
Enlist the help of a YouTube tutorial to find out how to DIY some cushions or curtains that are going to add some extra style to your home.
Whether you're looking to customise things or are just looking to save a couple of dollars where you can, making things yourself is a great way to do both.
Step Five
Invest in some music or movies that add to your retro style and overall aesthetic.
Think about getting a record player or something that is going to add a special touch to your space.
When you're hanging out in a retro space, the last thing you want to do is pop a song on via iTunes or through your iPod and speakers – you want a record player with some real vinyl, man!
Pump up the retro feel wherever you can and reap the rewards.
In summary, channel the laid back vibes of the 60s and 70s to great effect in your home with retro
stylings and furnishing for a great chilled out look in your life.